"Belgrade does not like having its picture taken. It hates to pose. It will not keep still. It does not do well in photographs – it always looks like some place else…There are few things in Belgrade that I have not seen elsewhere. Perhaps only three: its rivers, its sky, and its people. Of these three ancient elements the unique spirit of Belgrade is born." Momo Kapor
I struggled putting pen to paper for this blog post because there are just no words to describe my recent experience in a part of the world that has been through so much. When I was younger, I vaguely remember hearing about Yugoslavia and the Bosnian War in the news. It wasn't until I booked this trip (my first to Europe in 15 years) that I truly began to understand the magnitude of events that occurred in the Balkans during the 1990s.
Over the next few weeks I'll try my best to capture my trip, starting with where it all began, in Belgrade, Serbia. It will certainly be difficult to put into words the life changing experiences, friendships formed, and the inside jokes (#FYL) shared. If you are wondering how I met this crazy and awesome #YOGYPSY family, read about my New Year's resolution to get out of my comfort zone.

Before I delve into an account of my 11 day trek, I want to shed some light on the catastrophic flooding situation that occurred earlier this month affecting parts of former Yugoslavia, killing dozens and displacing thousands from their homes. Lucky for our #YOGYPSY group, we were only minorly affected by this disaster. Hundreds of thousands of others in the region weren't so lucky. Bosnia and Serbia declared states of emergency and faced contaminated water, outbreak of disease and the unearthing of landmines. Entire cities were submerged under water and thousands of families lost everything. It's heartbreaking to see families in the midst of rebuilding after the war forced to start all over again.
Larissa, my friend and co-organizer of YoGypsy trips, put together a list of legitimate organizations accepting donations for flood relief in Bosnia, Serbia and Croatia. Please keep the people in the Balkans in your thoughts and prayers.
What happens in Belgrade, stays in Belgrade
Upon my arrival in Belgrade on a propeller plane (if you know me, you know this required some courage), I met the #YOGYSPY group for the very first time. All different ages, backgrounds and nationalities, we were brought together for a reason and were likeminded in that we wanted to explore a part of the world not often touched by the average traveler.
Our accommodation for the next two nights was Hotel Slavija, located in Slavija Square in the heart of Belgrade.  From the retro furniture to the outdated bathroom tiles, the hotel's character was very Yugoslavian, which only added to our experience. This was our home base for the first two nights in the city and unexpectedly for our last two nights as well (will explain that in a later post).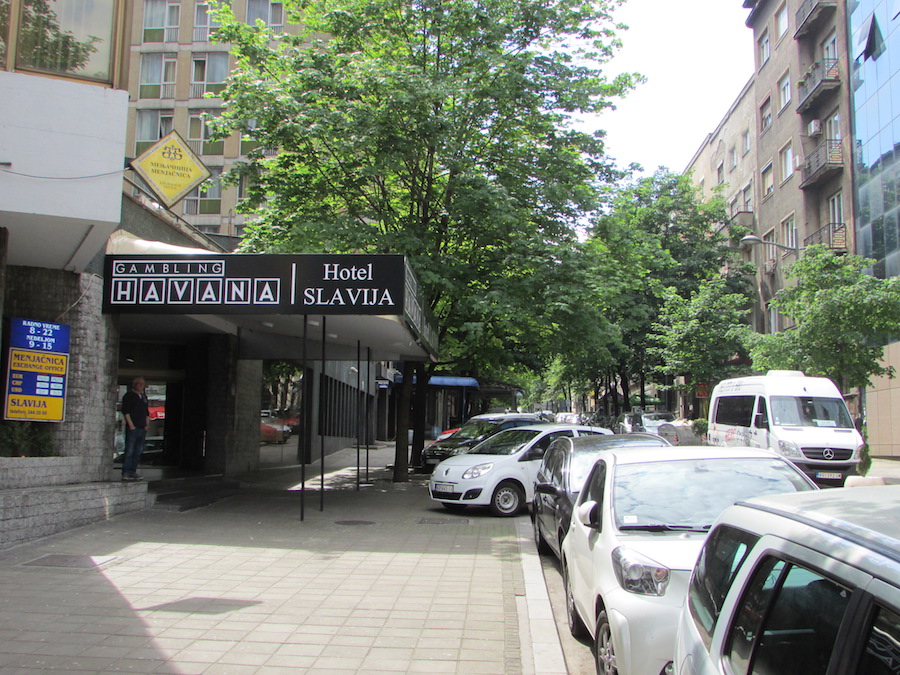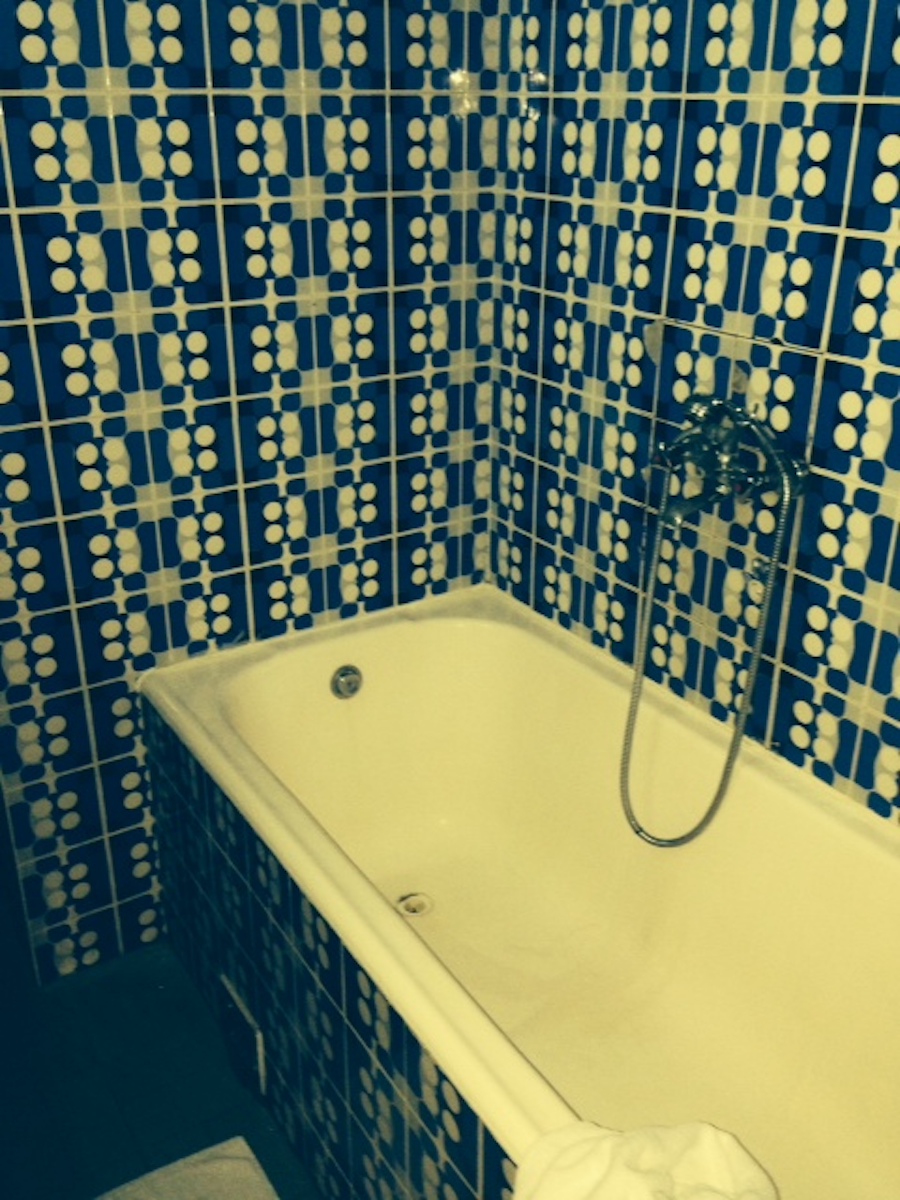 On our very first day together, we began at one of the most somber scenes in Belgrade – the Ministry of Defense Building, site of the NATO bombing on May 7, 1999. According to NATO, because Serbian authorities were participating in the ethnic cleansing of Albanians in Kosovo, bombing was necessary to prevent war crimes in the region. For two and half months, bombs were dropped by NATO in Yugoslavia, with Serbia being the hardest hit in the area. When I was a teenager, I vaguely remember hearing about the war in Kosovo but didn't pay too much attention because it didn't seem relevant to my life. But here I am, over a decade later, witnessing the devastation for myself. There are effects of the bombing all over the city but this seemed to be the most powerful, as the Ministry of Defense building is located a few blocks from the Belgrade train station in the center of the town.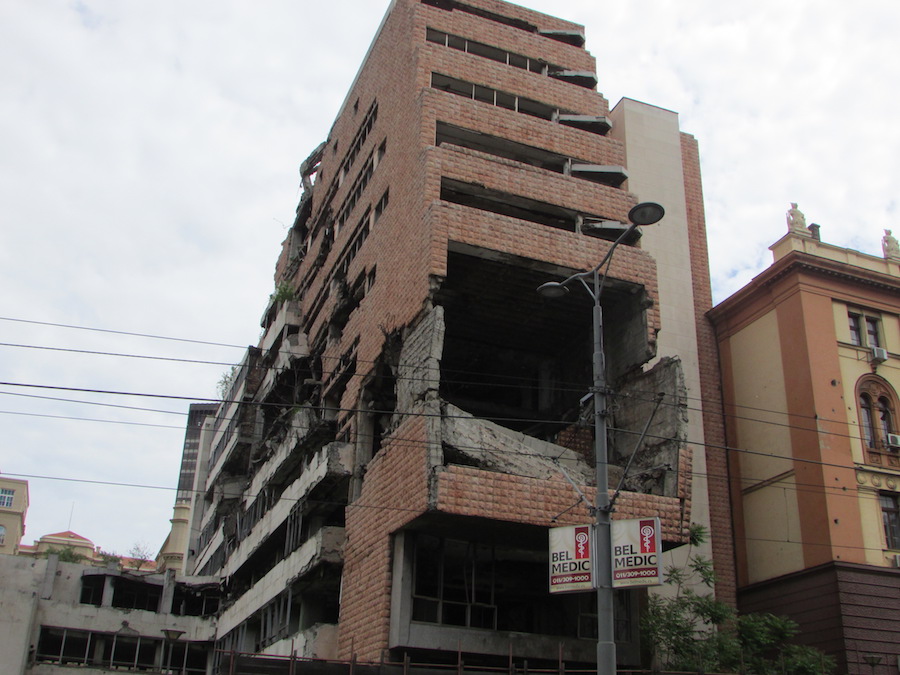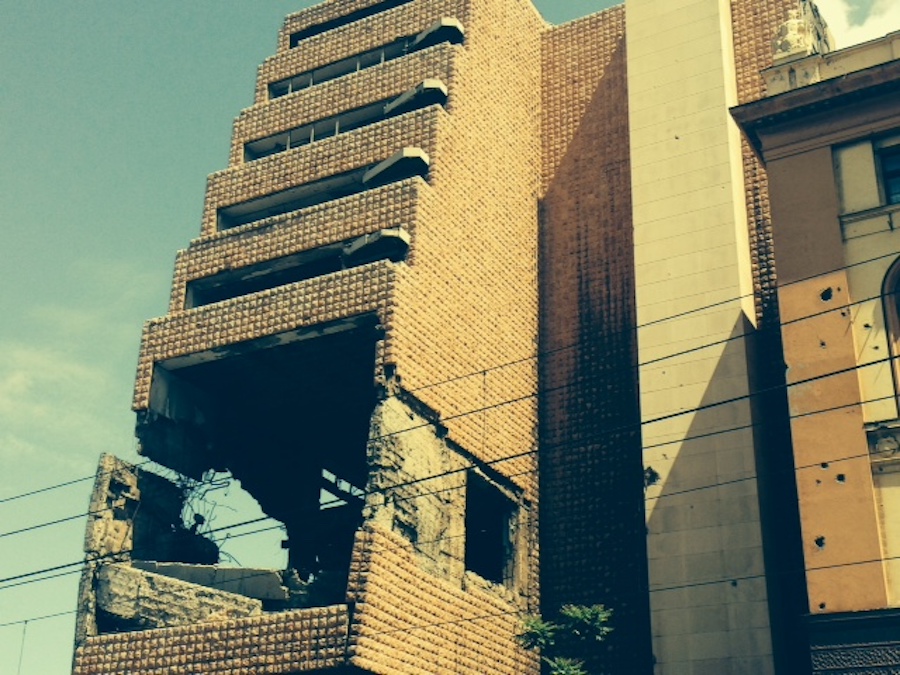 There are gaping holes in the place of windows that were blown out and pieces of concrete hanging treacherously from the building. Wooden scaffolding was constructed below the site, assumingly to protect passersby from being victim to falling debris. There are glass shards on the ground and you can still see remnants of heavy shelling on the neighboring buildings.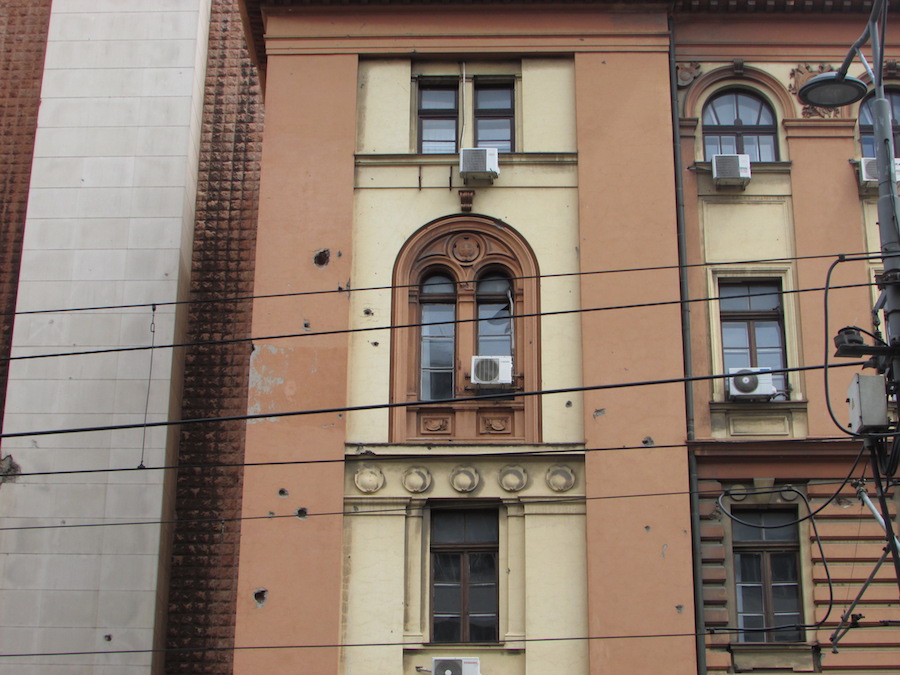 Why hasn't the government either completely demolished this building or renovated the ruins? For the Serbian people, it may serve as a constant reminder of a time when unwanted, hostile forces wreaked havoc on a city formerly known as the bustling epicenter of Yugoslavia. I guess I'll never know. I'm certainly not going to get into political issues here so if you want more information, there are a plethora of sites out there that give a better explanation.
Our next stop certainly put us in better spirits as we came across a traditional Serbian celebration for St. Sava, the founder of the Serbian Orthodox Church. The Church of St. Sava is the largest Orthodox Church in the world and one of the ten largest church buildings in the world. It was definitely a sight to see and is a major historical landmark in Belgrade. What's interesting is that despite it's grandour on the outside, the church remains largely unfinished on the inside, and has been that way for years. As far as I could tell, no one really knows when the construction will be complete in its entirety. Construction began in 1935 but was interrupted by Germany's invasion during World War II.  In 1989, over 50 years later, the work on the church was completed.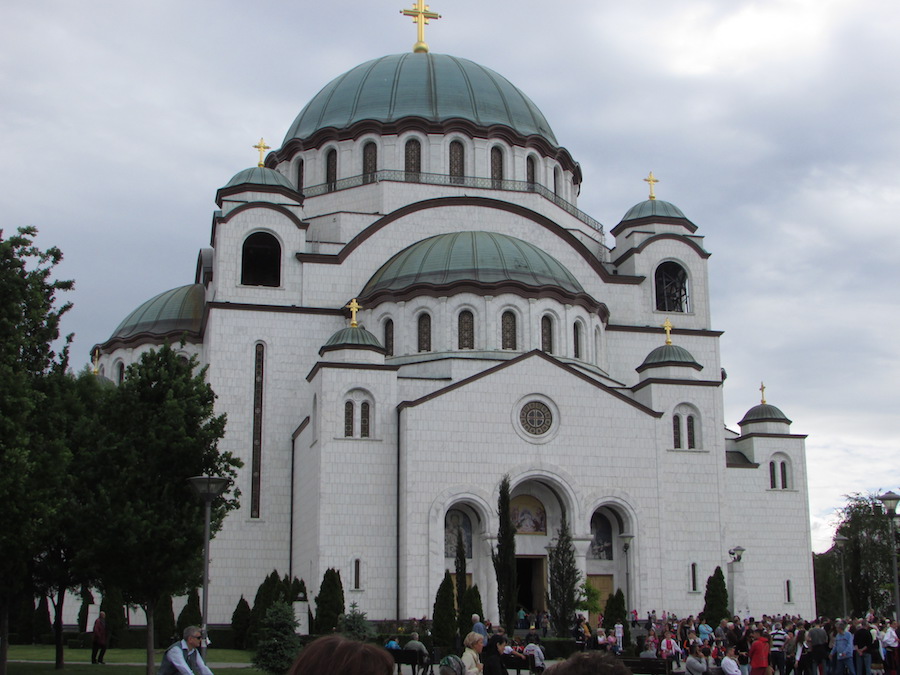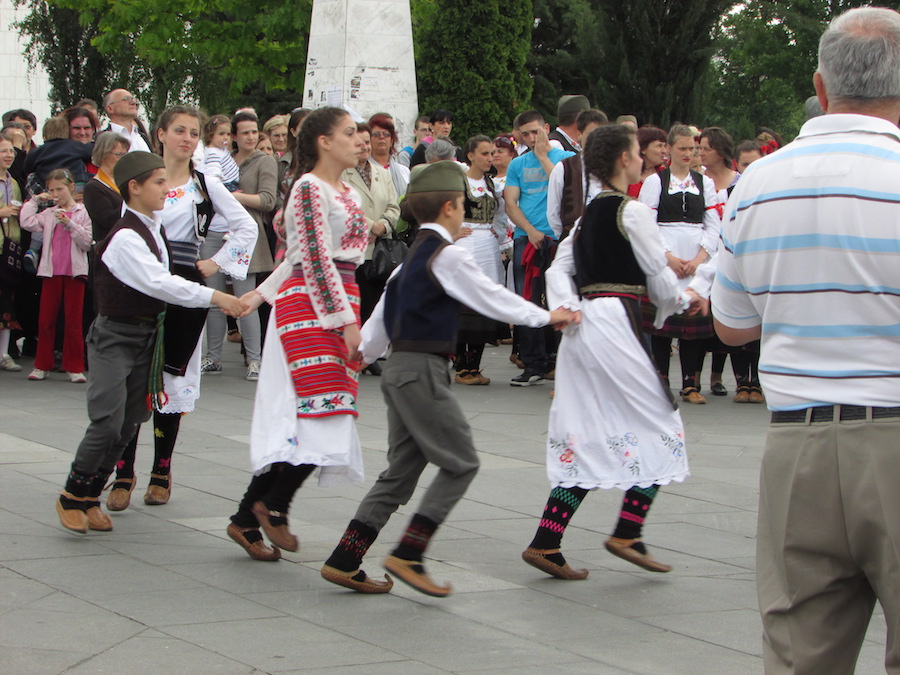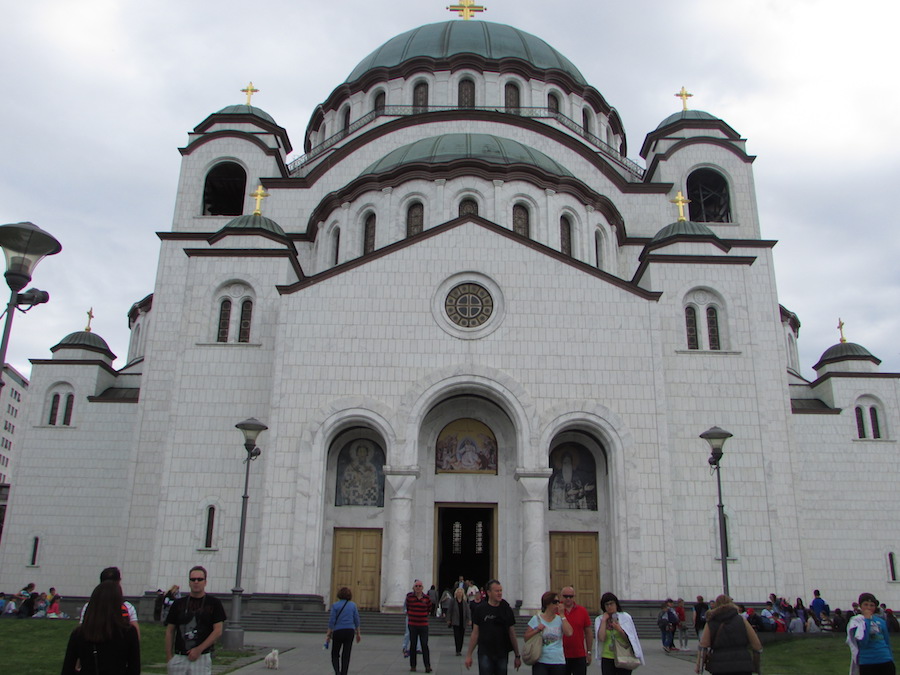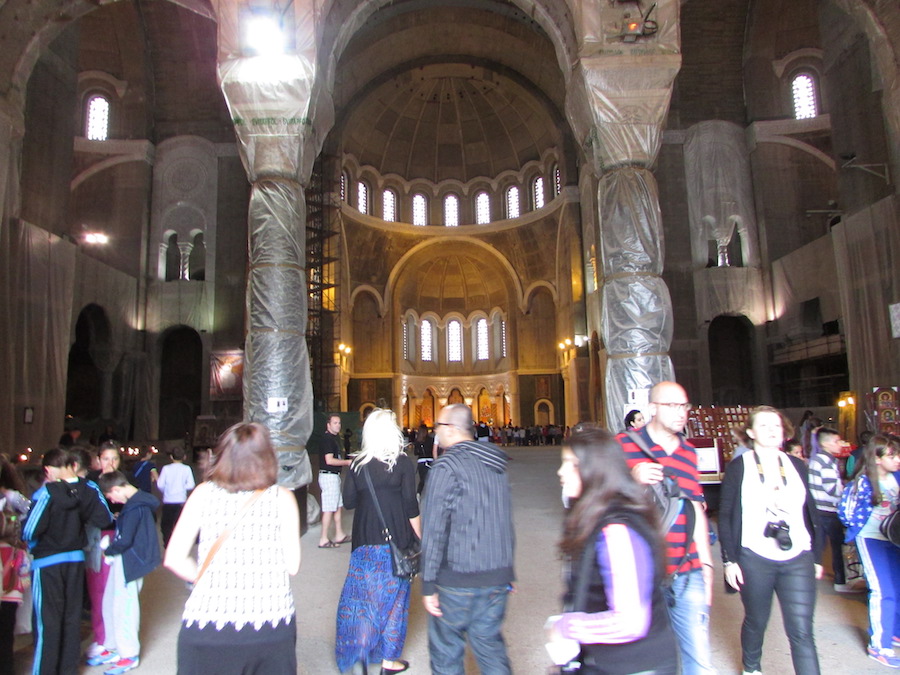 Stay tuned as I continue to recap my amazing tour of the Balkans. Ancient fortresses, rakija-filled dance parties and some crazy bridge jumping – I'm giving you the lodown on all of the #YOGYSPY shenanigans. Hit subscribe for the latest updates on all of my travel adventures, delivered directly to your inbox!