I chose Lisbon as my home base for the majority of my time in Portugal so I could venture to a few surrounding areas, including Belém and Cascais. There is so much to do that although I didn't get to cross everything off my list, after 10 days I can say I was able to experience parts of Lisbon like a local. Every now and again I stopped for an expresso or pastel de nata (Portuguese tart) while people watching. The warm days gave way to chilly evenings where I felt the city really come alive. Too many to name, here are five  reasons why I love Lisbon at night.
Breathtaking Miradouros
Lisbon's miradouros (or viewpoints) can be described as nothing short of amazing. They are a perfect place to cool down with a glass of wine or snack after spending hours trekking up and down Lisbon's seven hills. The bright terracotta roofs of the Alfama apartments contrast with the medieval architecture of Sao Jorge's castle and spectacular views of the Tagus river.
Miradouro da Santa Luzia and Miradouro da Graça are my favorites and serve as an oasis for relaxation. All three viewpoints were a 10-15 minute walk from my Alfama apartment, so I made it a habit to walk up the hill at sunset every night to catch the views.
Fado
You are likely to hear the somber notes of fado floating through the cobblestoned streets of Alfama at night. On almost every street corner, there is a restaurant that is standing room only, with everyone's eyes transfixed on the fado singer belting out songs of heartbreak and life's struggles. Melancholy by nature, singers explore themes of sadness and introspection.
Fado, a Lisbon staple, is traditional folk music that originated in Portugal in the 1800s. Although there are two different kinds of fado in Portugal, the fado found in Lisbon is the most popular. Although you can hear fado everywhere in Lisbon, the best place hands-down to have a traditional Portuguese meal and listen to Fado is in Alfama. The owners of the cozy restaurants welcome you as if you are in their homes. The old buildings, beautiful flowers and colorful street decorations make fado houses even sexier.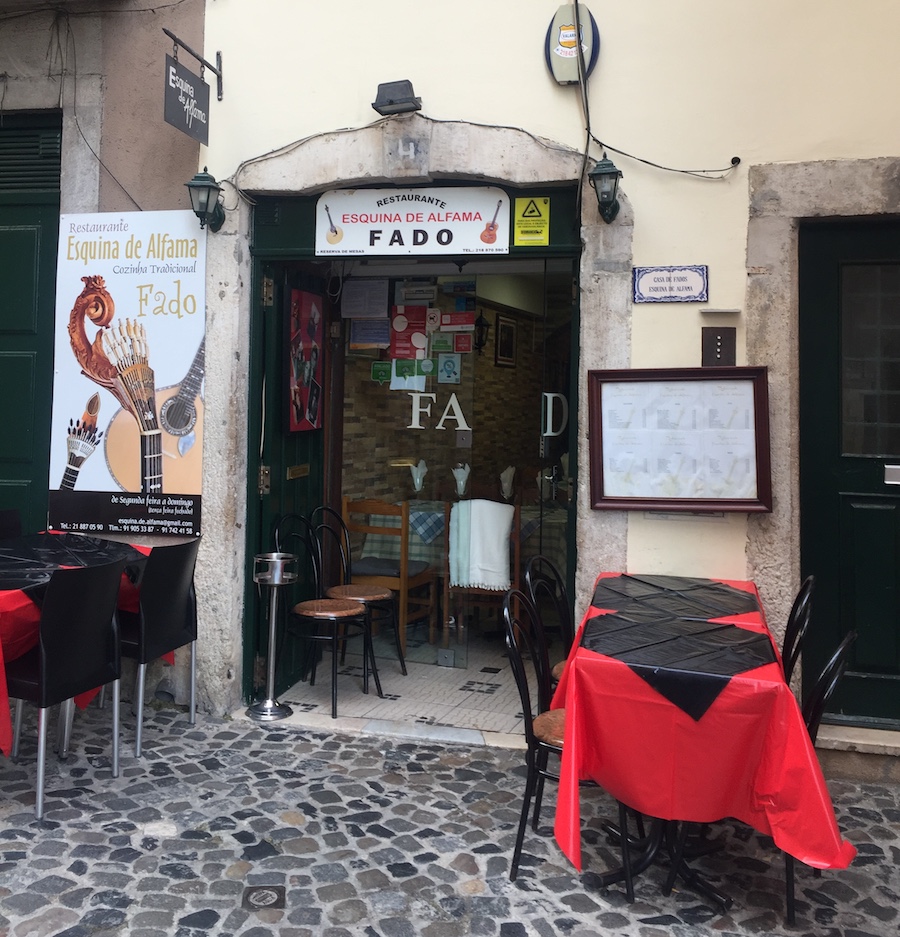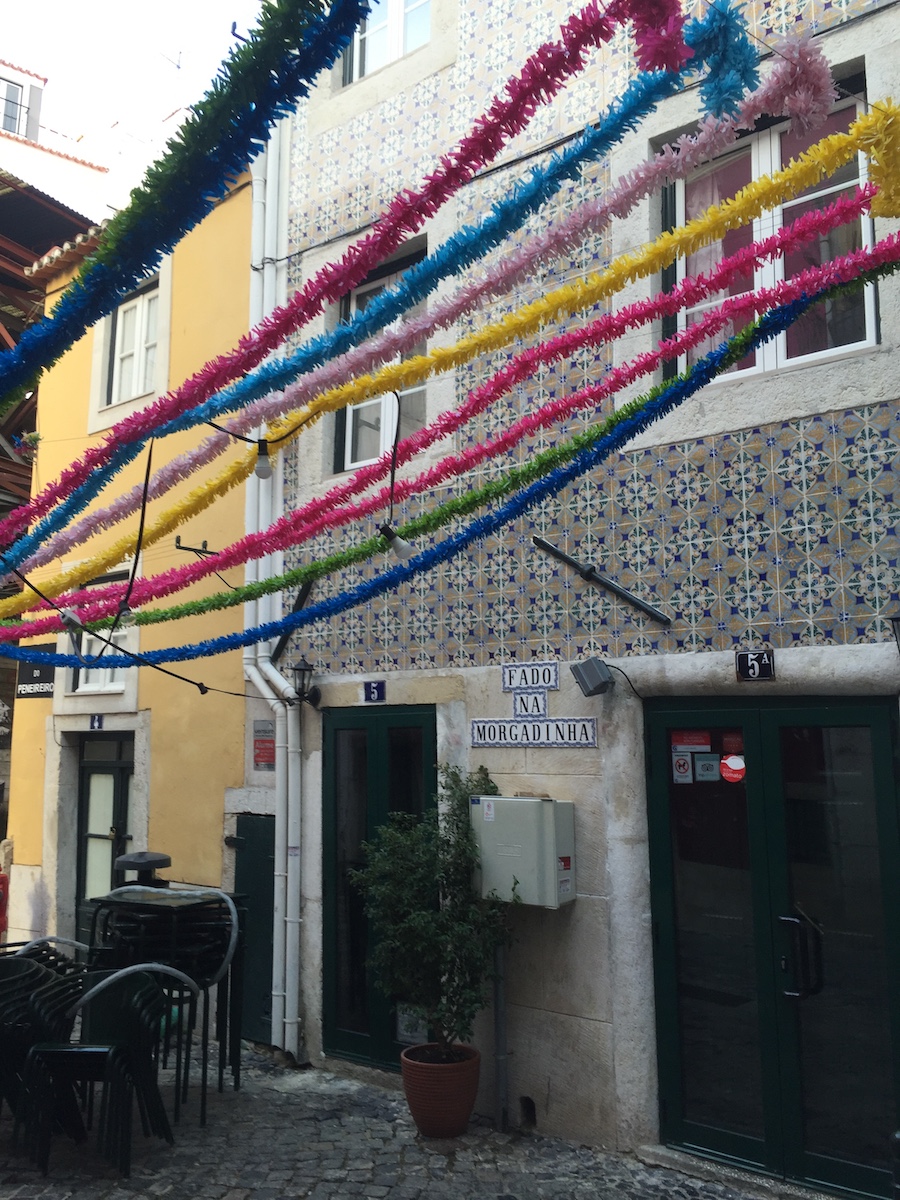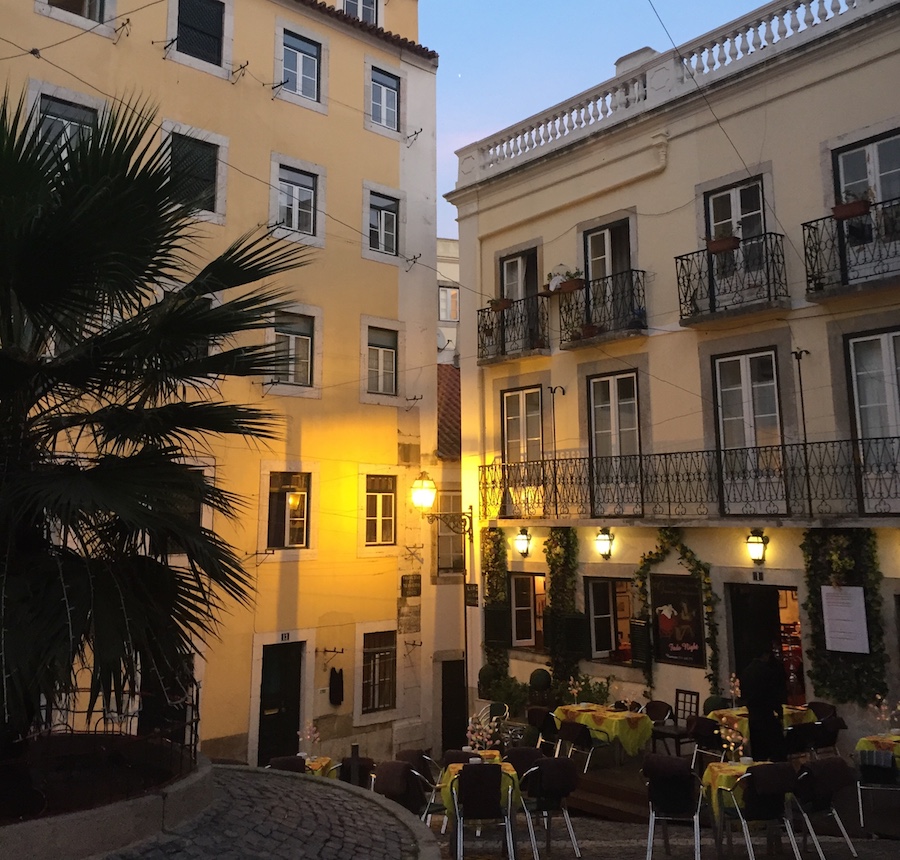 Sunsets at Sao Jorge Castle
On my last full day, I decided to venture to St. Jorge's Castle, stopping at the Lisbon Cathedral along the way. Built on the site of an old mosque in 1150, the cathedral is Lisbon's oldest building and was built by Portugal's first king. This place is by far one of the best places to overlook the entire city of Lisbon at night.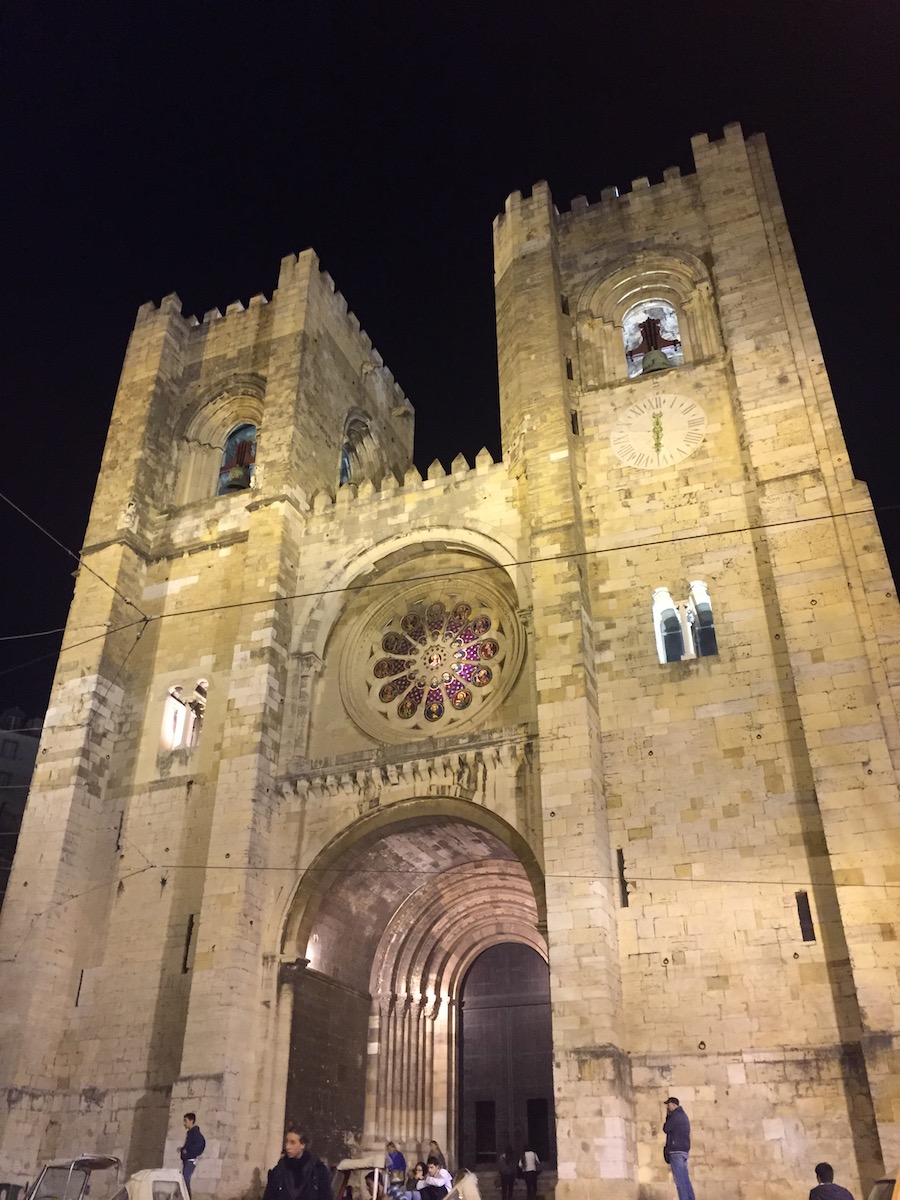 St.Jorge's Castle is a medieval castle overlooking the city of Lisbon and Tagus River and towers high at the top of Lisbon's tallest hill. Completely fortified, the oldest parts of the castle date back to the 6th century, where it served as a Moorish royal residence until it's final conquest by the future king of Portugal.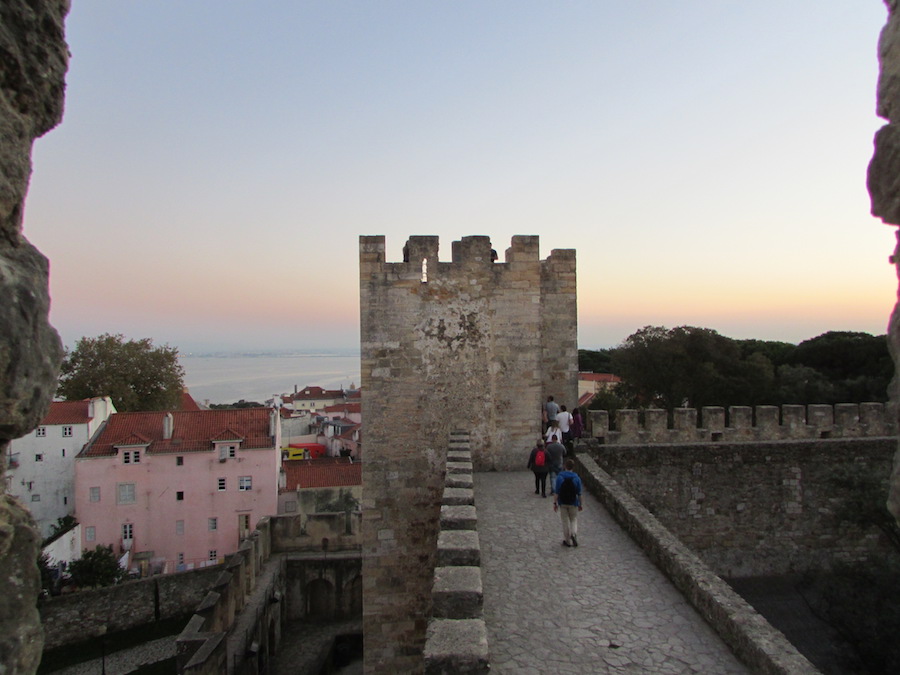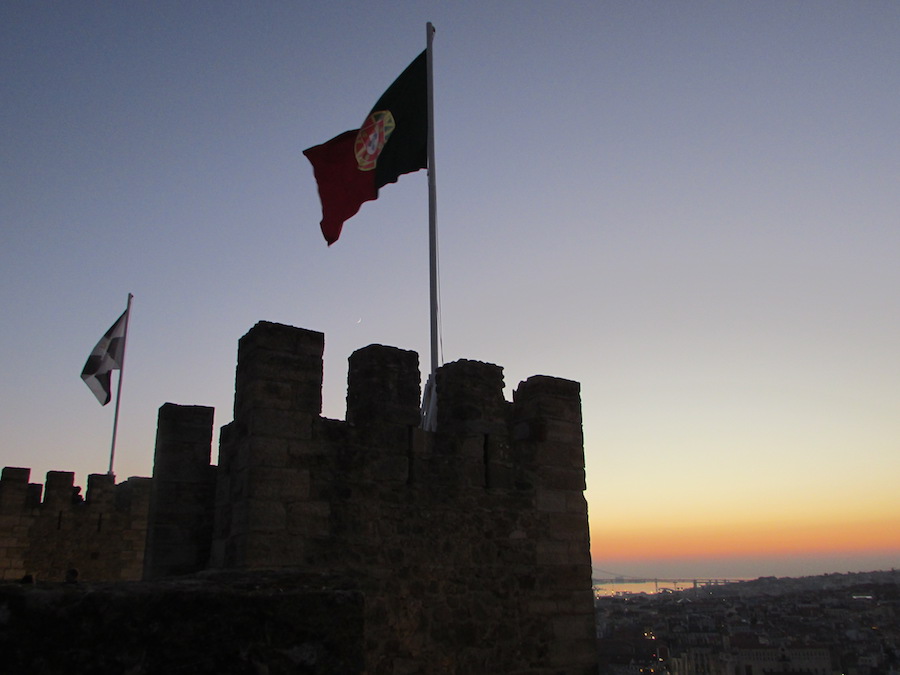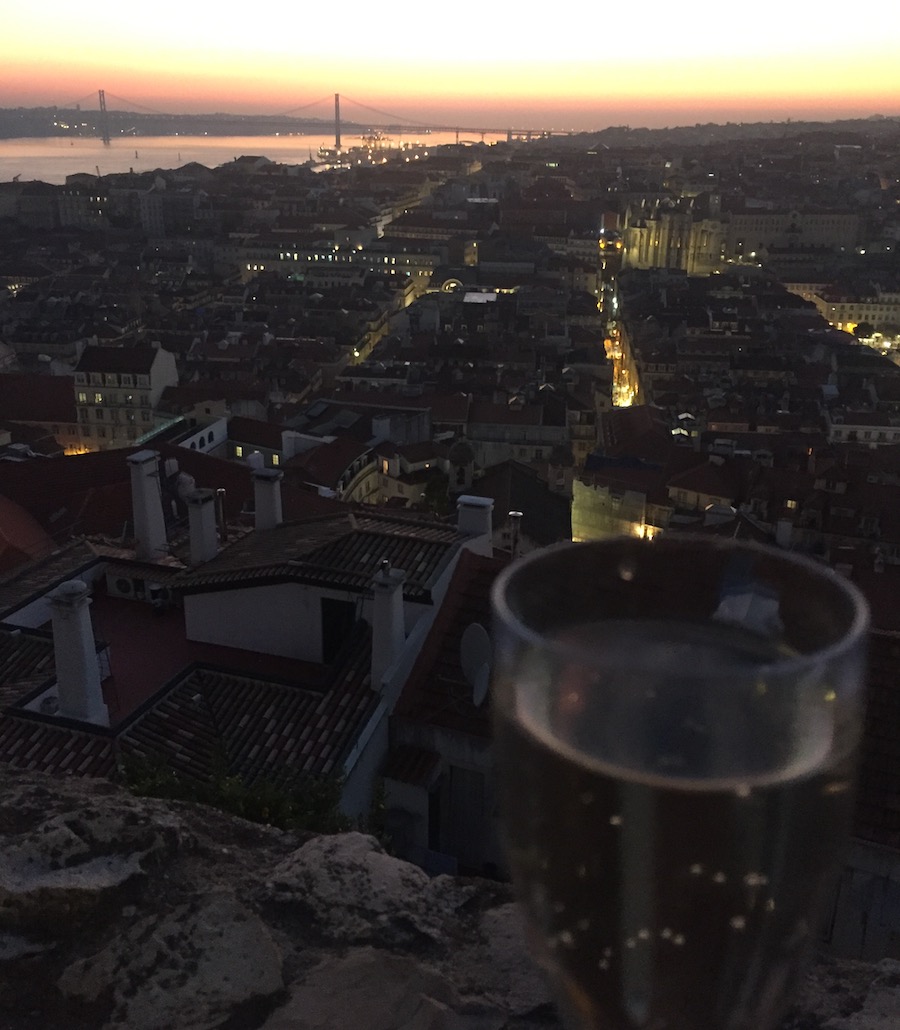 The beaches of Cascais
Cascais pronunciation is difficult (it's really pronounced kush-kaish) and for some reason it took me the entire trip to get that down. Cascais, formerly a fishing village, is a small resort town located about 30 minutes outside of Lisbon. On a whim, I took the train from Belém in late afternoon, and was pleasantly surprised by the scenic views of the Tagus River during sunset. When I arrived I took a stroll down Praia da Ranha, a small beach so picturesque it was literally fit for a queen, as it served as the private beach for Portuguese queen Dona Amelia in the late 19th century.
The city centre of Cascais contains many quaint pedestrian streets lined with restaurants, shops, churches and museums showcasing the town's beautiful architecture. In retrospect I would visit during the daytime and walk to Cascais from Estorial on the boardwalk. I also wanted to visit the rugged cliffs of Cabo de Roca, which is the the westernmost point of mainland Europe, but due to the stories I heard about the infrequent bus schedules, didn't want to chance it this time since it was already getting dark.
Nightlife
If you're lucky, you'll get to experience Lisbon's vibrant nightlife with a fabulous group of people from all over the world.  Due to an unexpected chain of events, I ended up hanging out in the Bica district, a hip neighborhood in Barrio Alto.
The funicular railroad, or the Elevador da Bica, was constructed in 1892 and is what makes this district unique. The graffiti-covered tram looked so old that I wasn't sure it was still in use. The funicular system (two cars traveling simultaneously in opposite directions) allows for easy access to the many viewpoints in the city.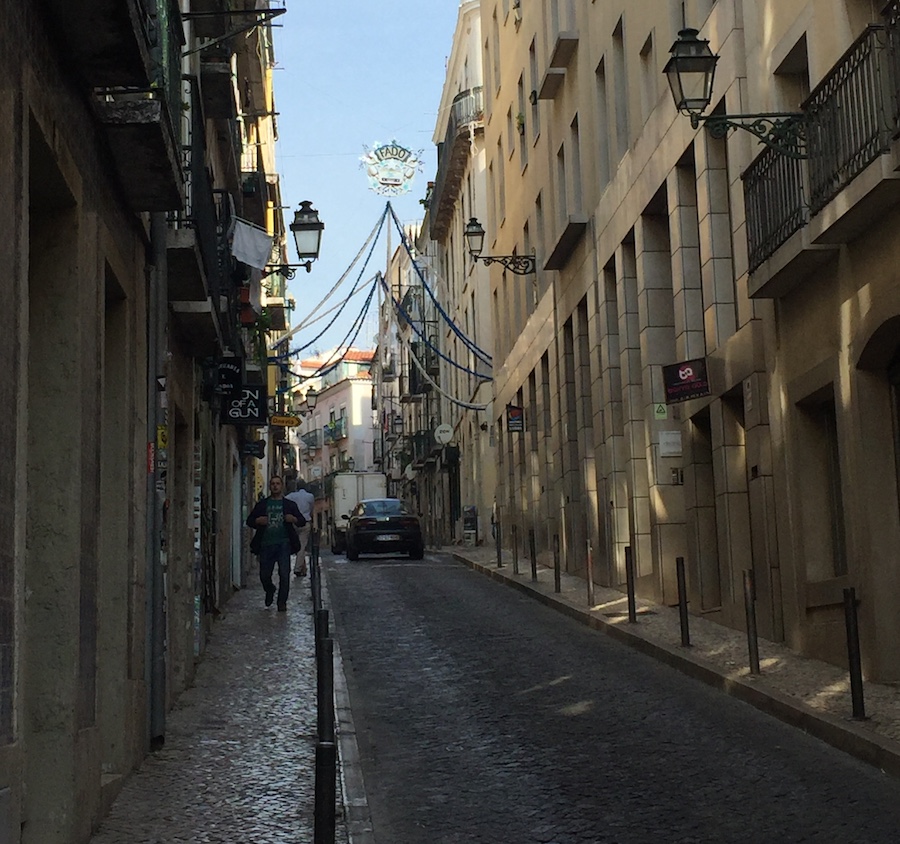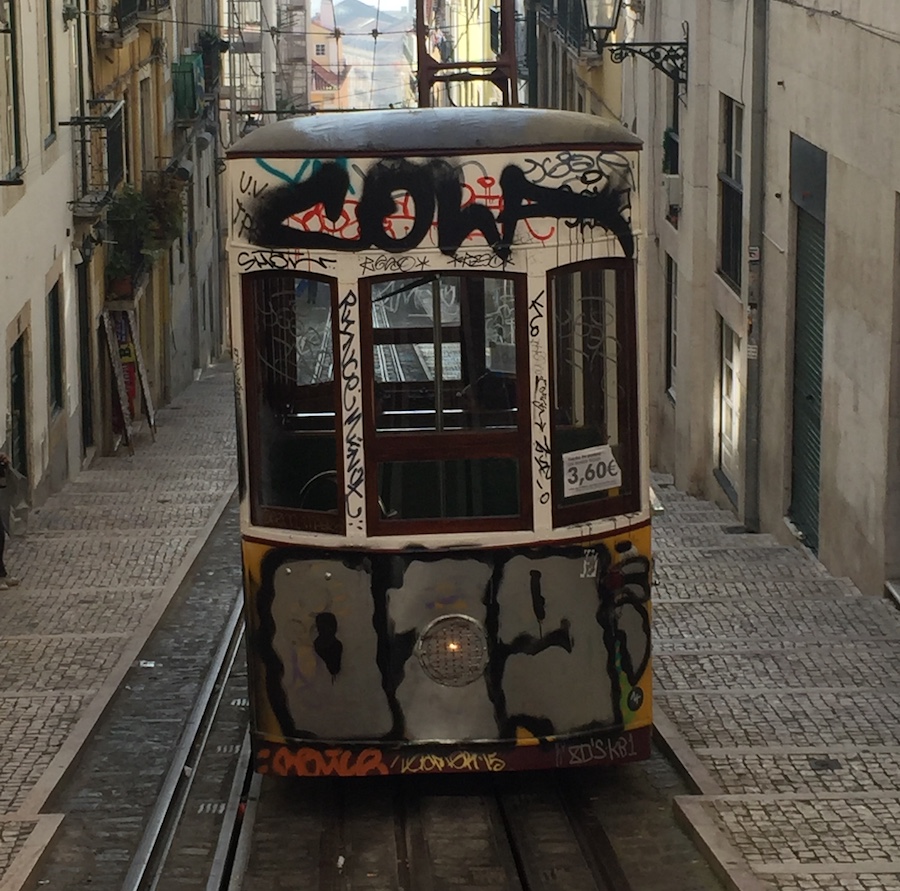 Our group hung out on Rua da Bica de Duarte Belo, a picturesque street that extends to the riverfront and is lined with stores and bars that come alive at night, especially during the summer when the party spills out onto the streets. It was a great experience and I'm fortunate to have met some of the nicest people who welcomed me with open arms. That's all I'll say about the nightlife – what happens in Lisbon at night stays in Lisbon…you know how the saying goes.
SStart here if you are wondering why I chose Portugal for my latest adventure!