Last year I took a day trip to Block Island, located about 13 miles off the coast of Rhode Island in the Atlantic Ocean. On a clear day, Montauk, NY can be seen off in the distance. With a population of only 1,000, Block Island is the perfect destination for those looking for a relaxing weekend getaway.
Accessible via ferry from Newport, an excursion to Block Island makes for the perfect day trip. Departing Perotti Park at 8 am sharp, we arrived in Block Island around 9:15 am.  After a hearty breakfast, our group rented bikes and spent hours exploring the hilly terrain of the island, including a popular, family-owned farm and the spectacular Mohegan Bluffs.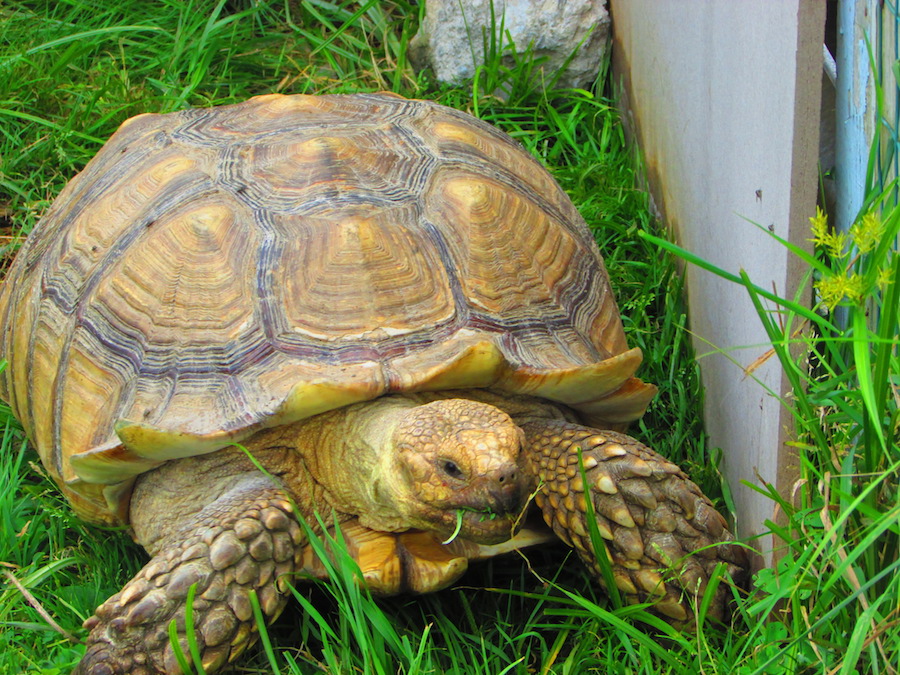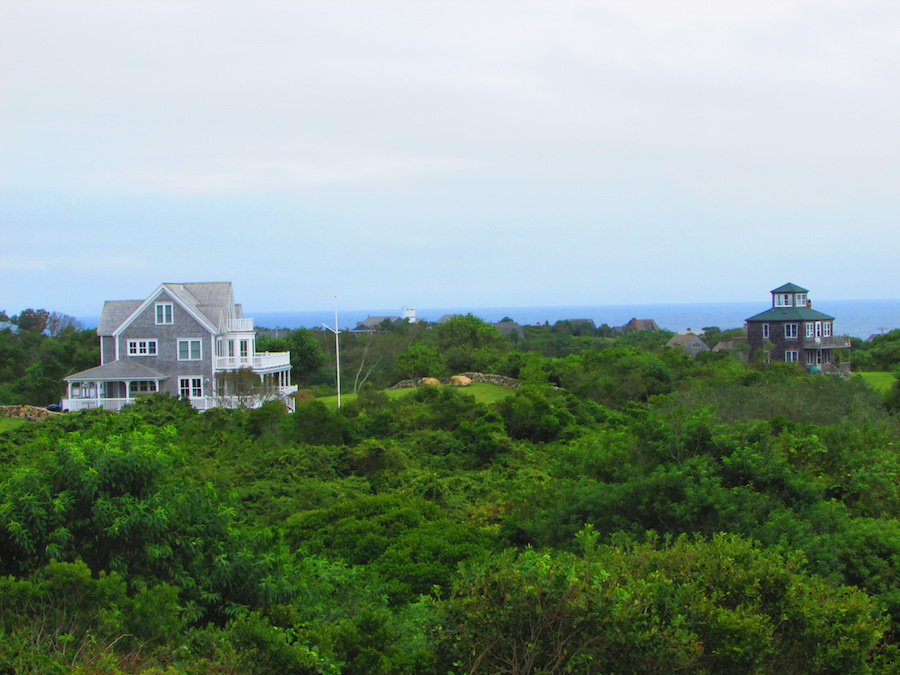 The bluffs, located on the southern shore of the island, are large clay cliffs about 150 feet tall. The cliffs were named after the battle between the Niantic, a tribe of New England Native Americans, and the Mohegans, a federally recognized Indian tribe from Connecticut. The two tribes fought over land ownership of the area, and as a result of the battle, the Mohegans were forced to their death over the cliffs.
Although the story behind the cliffs is somber, the view of the rocks and Atlantic Ocean is breathtaking.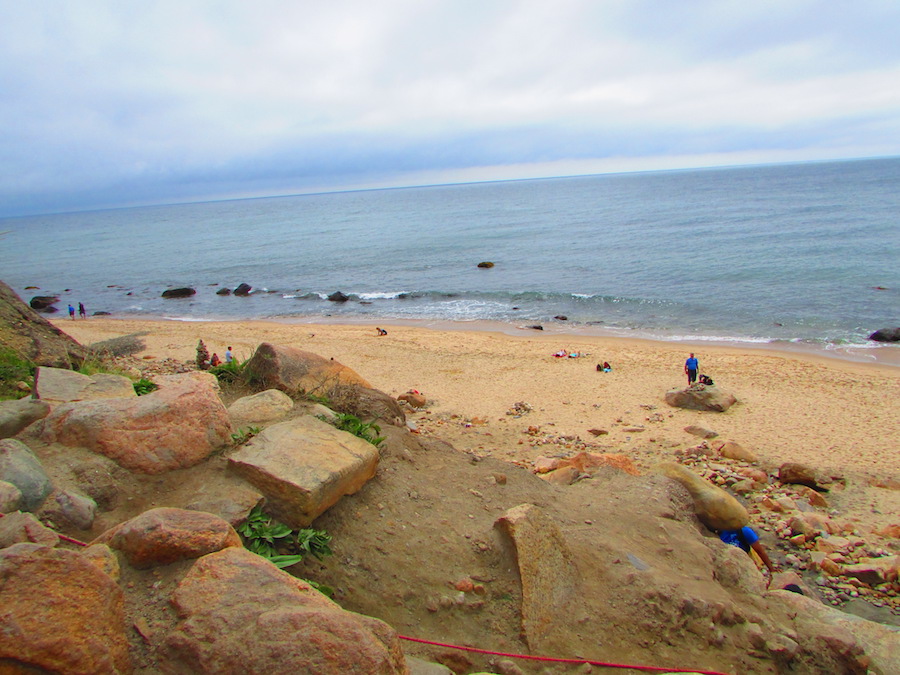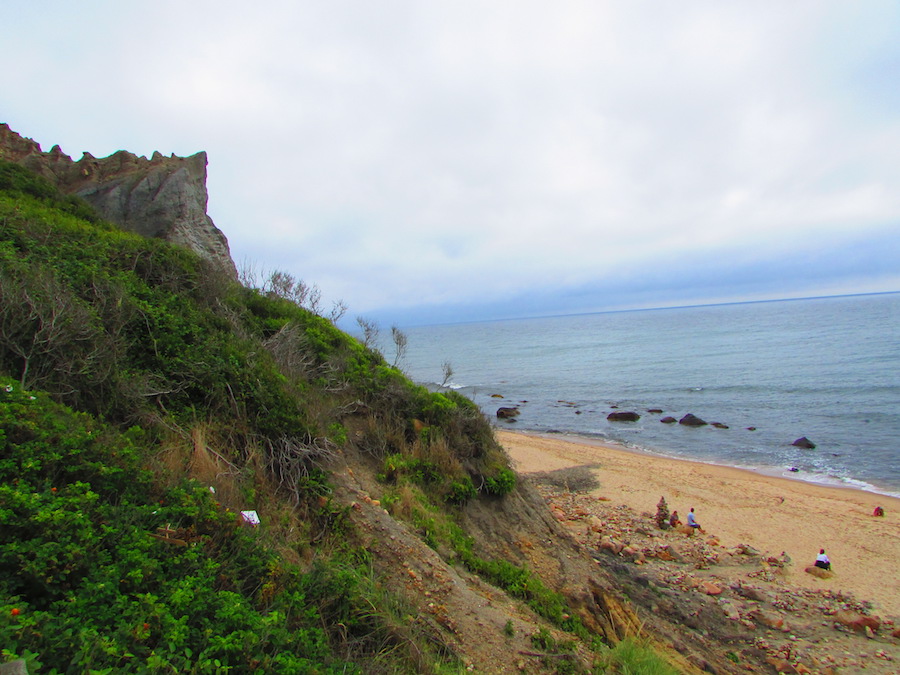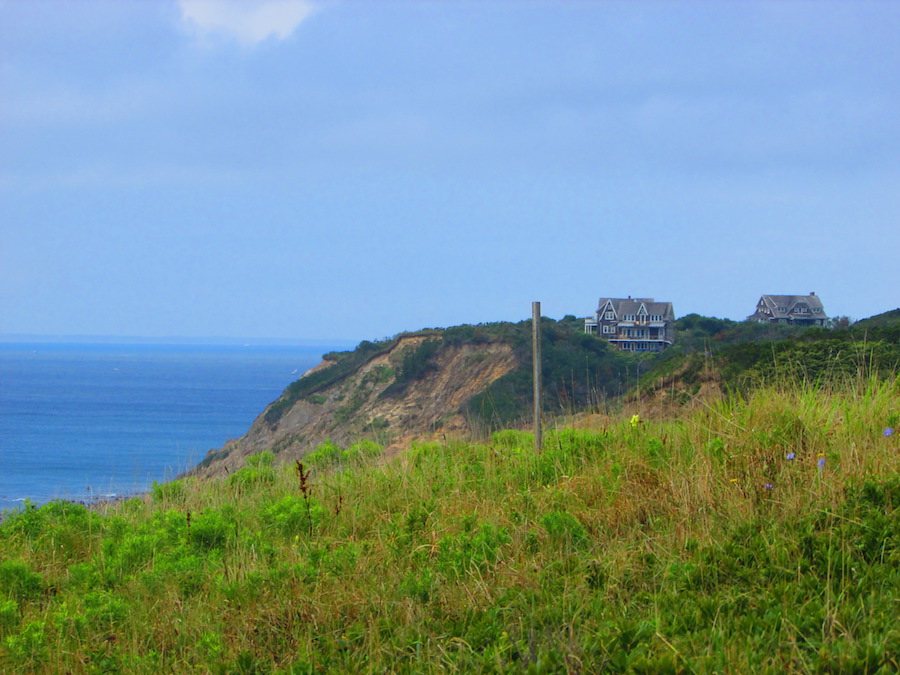 Our next stop was Block Island Southeast Light, a lighthouse constructed in 1875. Located on Mohegan Bluffs at the southeastern corner of the island, it is a U.S. National Historic Landmark. The lighthouse's original optic was a Fresnel lens, containing four circular wicks burning whale oil. The whale oil was replaced by kerosene in 1880, and the lens was modified to rotate in a pool of mercury.
In 1993, because of the erosion on the bluffs, the entire lighthouse (all 2,000 tons of it) was moved back about 300 feet. After the move, the lens was replaced again, this time with a more modern lens originally used at Cape Lookout Light in North Carolina (loved reading this piece of history!)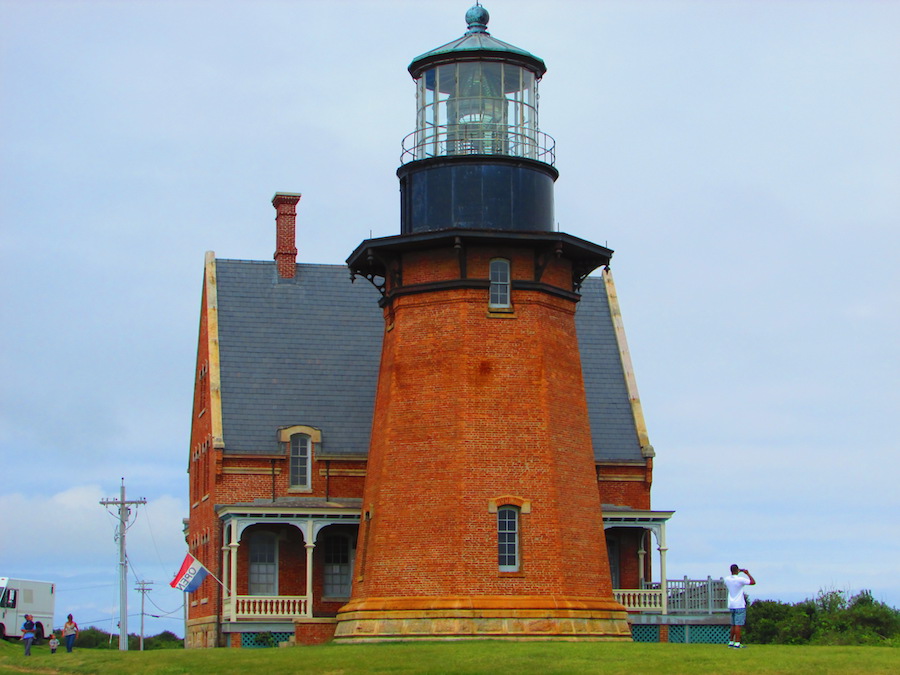 After several hours of biking (it was more difficult than I thought), we ended our trip with frozen drinks and snacks at Oar Restaurant. After a long day of sightseeing, it was nice to conclude our day trip with mudslides and spectacular views of New Harbor.
As about 40 percent of the island is set aside for conservation, the Nature Conservancy added Block Island to its list of "The Last Great Places", which is one of only 12 historic sites in the Western hemisphere. I recommend this lush, sparsely populated island to anyone looking for a break from reality, which is certainly what my experience was like on that muggy August day.