A short hour and a half drive from the Windy City, a trip to Milwaukee in the fall is a great weekend escape. Whether your MO is to sightsee, sample some amazing beers or eat some of the best cheese you've ever had in your life, the Brew City has a little something for everyone.
With only a weekend to spare, it was tough to squeeze everything in that the city has to offer. Lucky for me one of my best friends, none other than a native of the Brew City himself, made it his mission to give us an authentic experience in his hometown. Check out my top picks for spending 48 hours eating, drinking, and lounging in Milwaukee.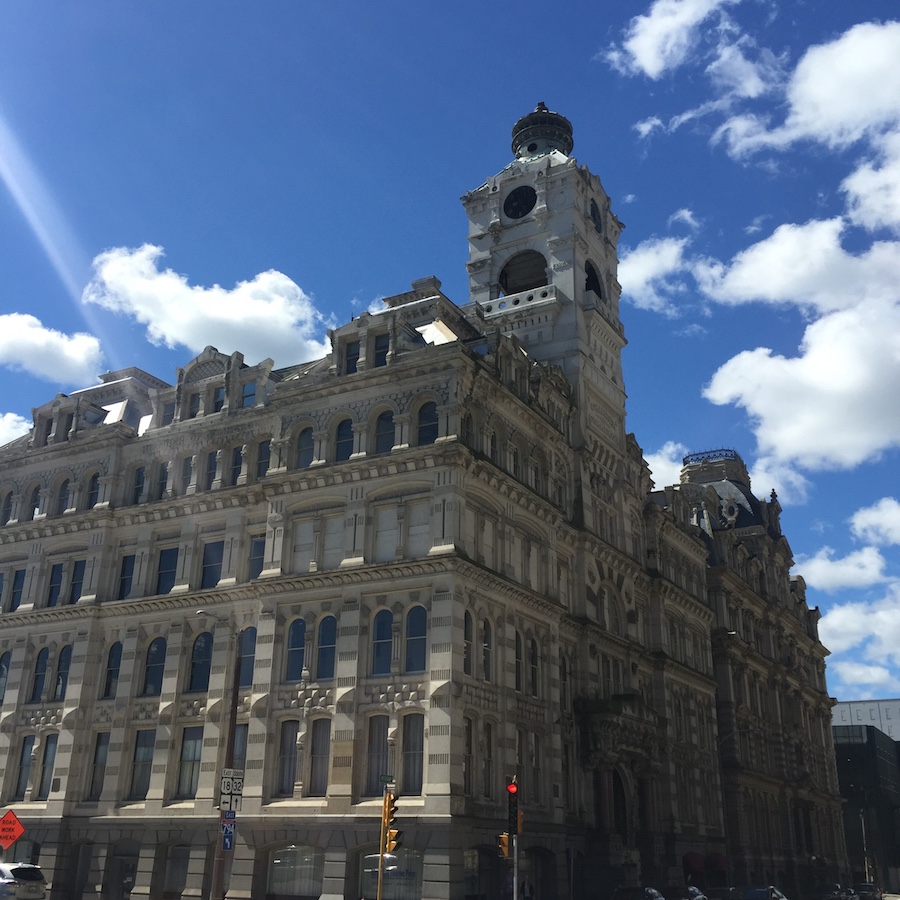 EAT
A trip to Milwaukee isn't complete without a trip to Kopps, a Milwaukee staple famous for its hamburgers and most notably, its frozen custard. Established by the Kopps family in 1950, the family still owns two of the three locations. We just couldn't get enough of the restaurant's comfort food – Kopps was our first stop on Friday when we arrived and our last stop before heading back to Chicago on Sunday.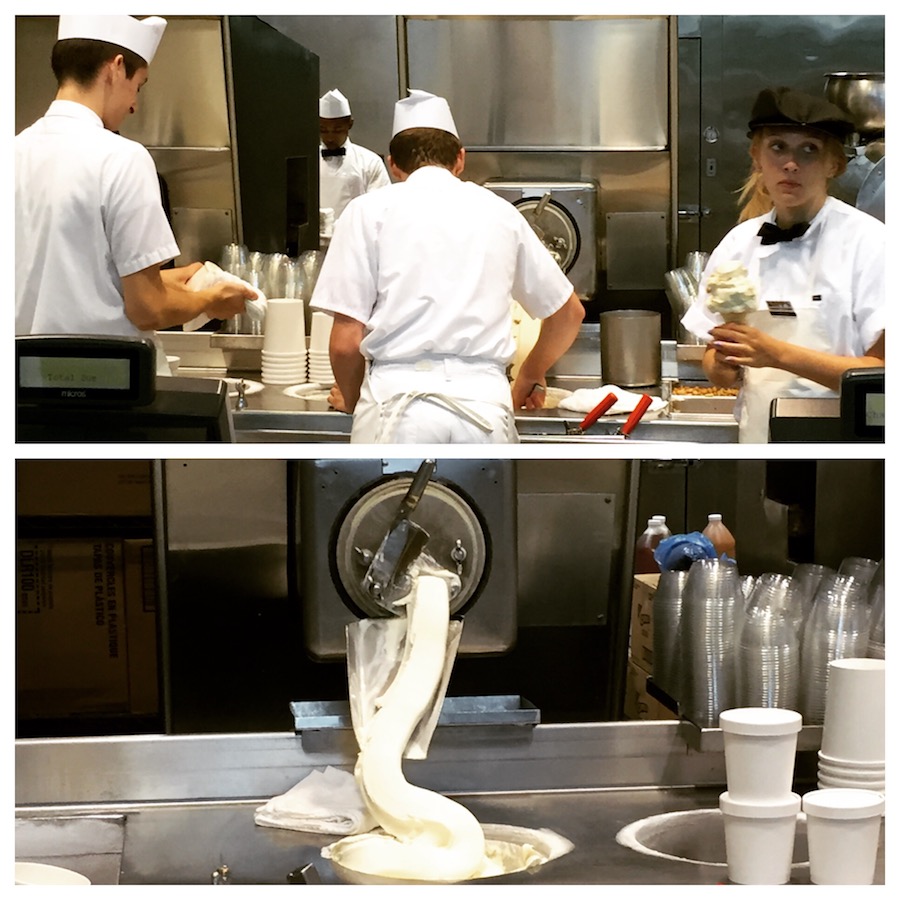 Know Before You Go: Check Kopps' website for the scrumptious flavor of the day, approved by the Karl Kopp legend himself.
For Saturday brunch, our group dined at Kasana, a trendy spot in the Third Ward. Not clearly visible from the street, we walked down a few steps and entered a Latin American paradise. Doubling as an event space, the white furniture and hints of turquoise create an elegant ambience.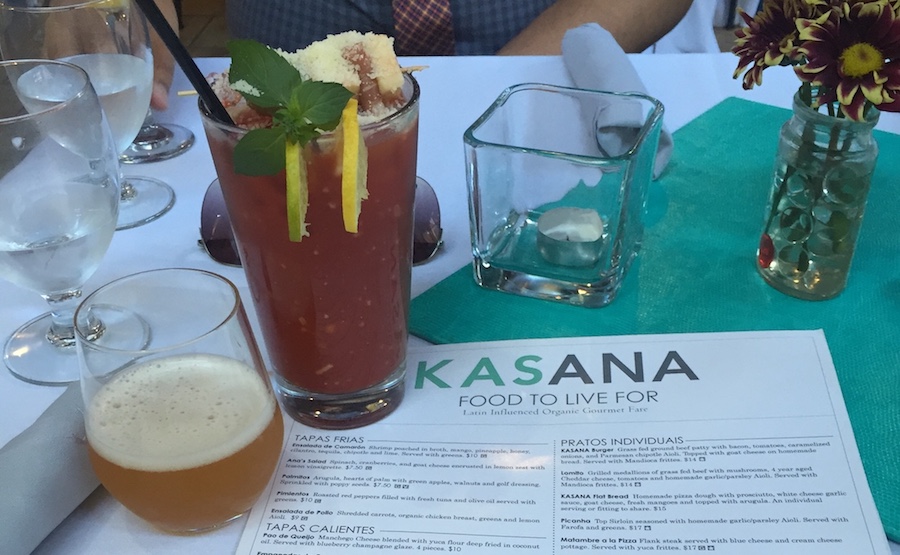 Know Before You Go: Don't go here if you are in a hurry. Although the food was delicious, we were served at a very leisurely pace. A delicious Bloody Mary will hit the spot after a night out spent exploring a few of Milwaukee's finest establishments.
A cozy restaurant in the Walker's Point neighborhood, La Merenda is small plate heaven for a tapas lover like myself. From the pork belly confit crepes to the prosciutto salad, this restaurant with international flair certainly didn't disappoint. We all agreed that the highlight of our meal was the goat cheese curds, topped with a chorizo cream sauce and crostini. With $5 glasses of wine and tasty sangria, I would highly recommend La Merenda for date night, happy hour, or a night out with friends.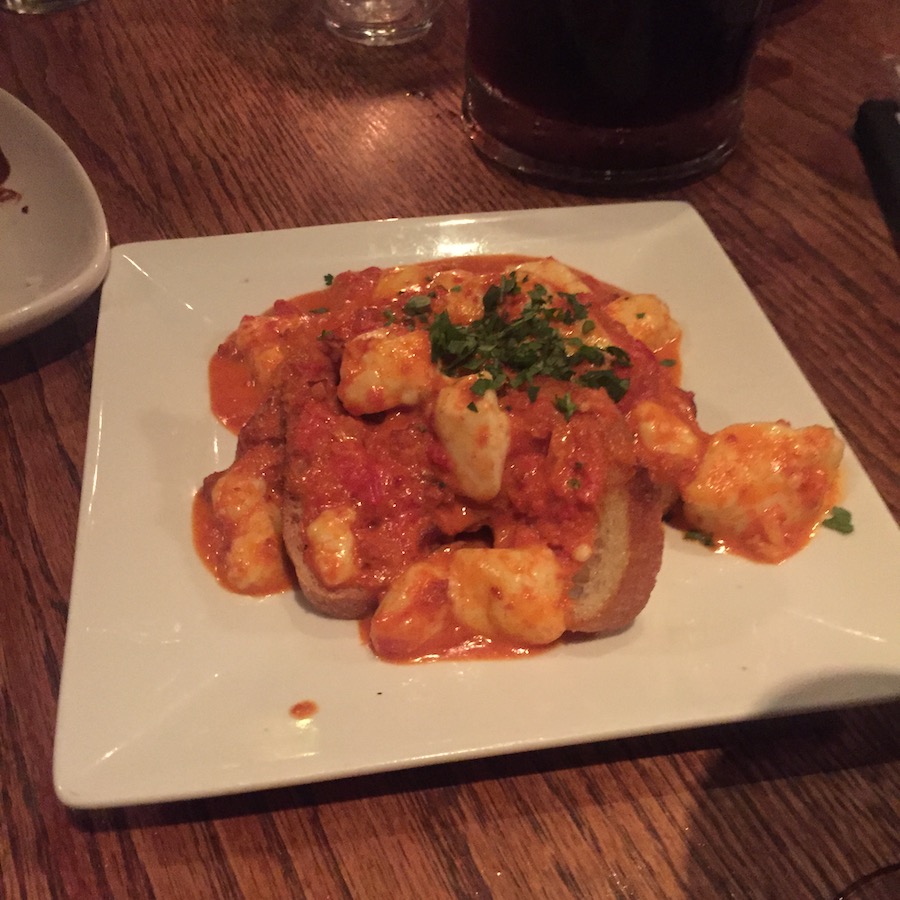 Know Before You Go: Come in on Mondays for half priced bottles of wine. Get here early on the weekends – this place fills up fast!
After a fun day soaking up the last of summer at Indian Summer Fest, we stopped in Trocadero, a gastropub in the Lower East Side neighborhood. Exhausted and starving, we were ready for a hearty meal. Delicious cheese plate? Check. A generous serving of short ribs and mashed potatoes? Check. Dark and cozy, we were surprised to see that it wasn't too crowded on a Saturday night.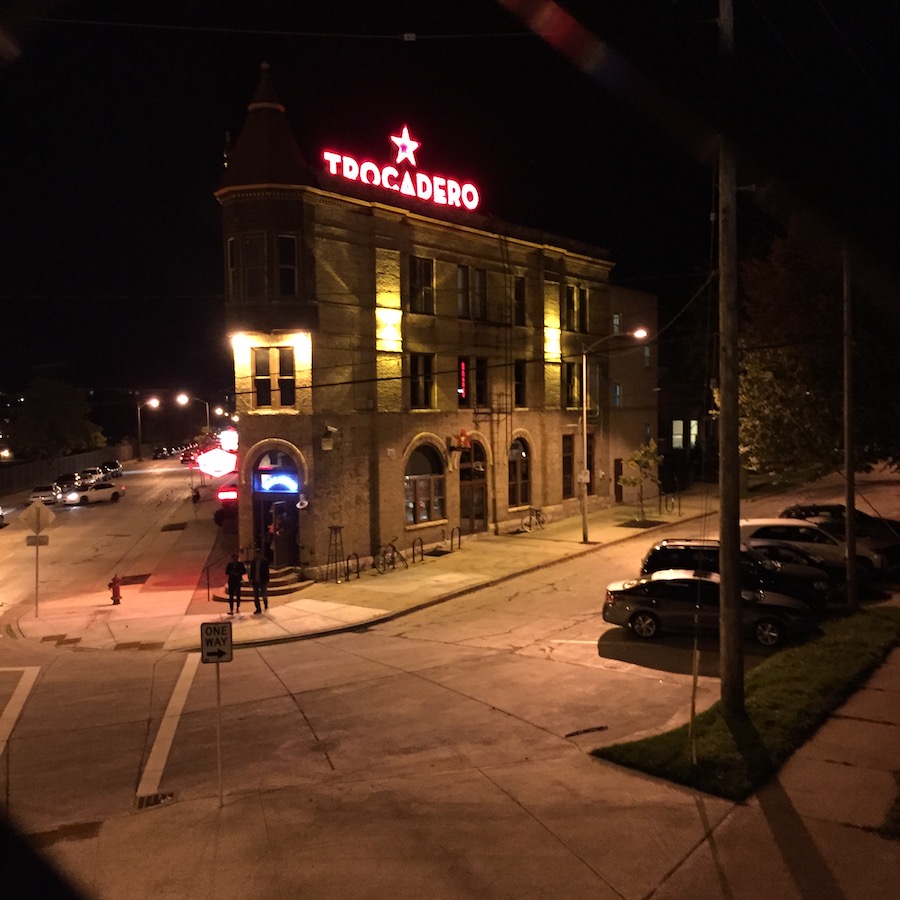 Know Before You Go: Offering up four different kinds of Bloody Marys, Trocadero is one of the hottest brunch spots in Milwaukee. Also, did I mention they have really good-looking bartenders?
DRINK
A trip to Lakefront Brewery was one of the highlights of the weekend. Ranked as the fourth best American brewery tour by TripAdvisor, the brewery is touted by many as a Milwaukee landmark. Your $8 entry fee includes a souvenir class, 4 6 oz. samples of beer, and um, a rather interesting experience. You're sure to get a colorful, probably inappropriate tour guide that will make you cringe as he recounts the company's history, which began with two brothers and a brew-making book back in 1987.
After the tour, mix and mingle with your tour guide and check out the outside bar for amazing views of the river as you sip your brews.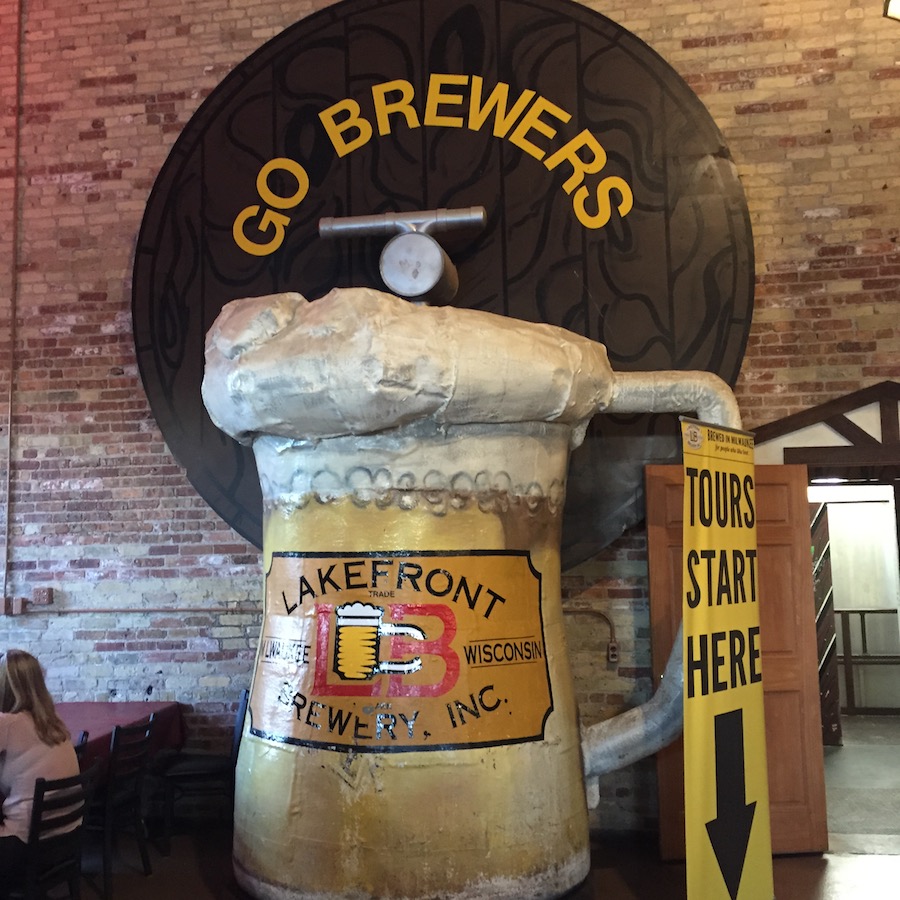 Know Before You Go: Buy your tickets in advance and go early to enjoy a brew at the bar before your tour begins. Don't forget to head to the store after the tour is over for your souvenir pint glass!
We ducked in Hinterland Gastropub to kill a little time before our Lakefront Brewery tour and I'm so glad we did. I was instantly impressed with the industrial chic decor of this place and the bartender's friendly banter. Founded by a couple of college grads, Hinterland began as a brewery in Green Bay and expanded to include three restaurants. It was the perfect way to relax and recharge after a day spent walking the Summerfest Grounds.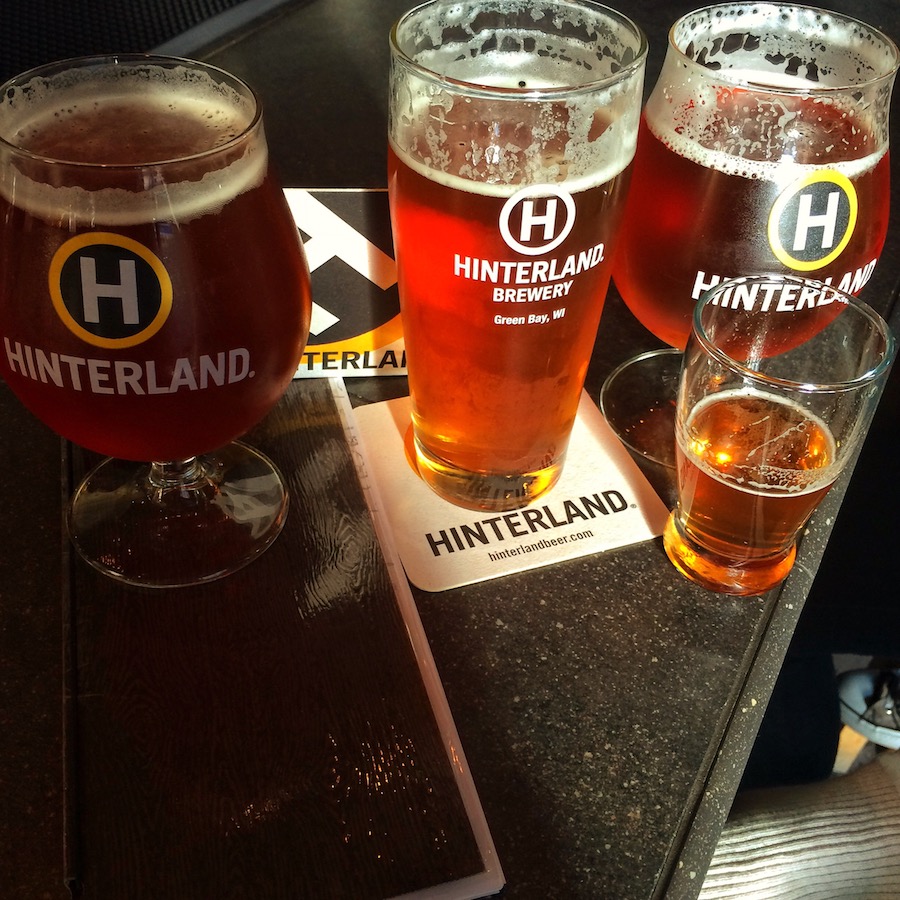 Know Before You Go: If you visit in fall, try the Cherry Wheat on tap. It was so good I brought some back with me.
After an action-packed weekend, coffee on Sunday was a must. Checking out a local coffee shop is always on my agenda when I travel. Locally owned and operated, Colectivo Coffee got its start in 1993 in an old warehouse in Walker's Point. The brand has grown exponentially ever since, with 16 locations all across Madison and Milwaukee.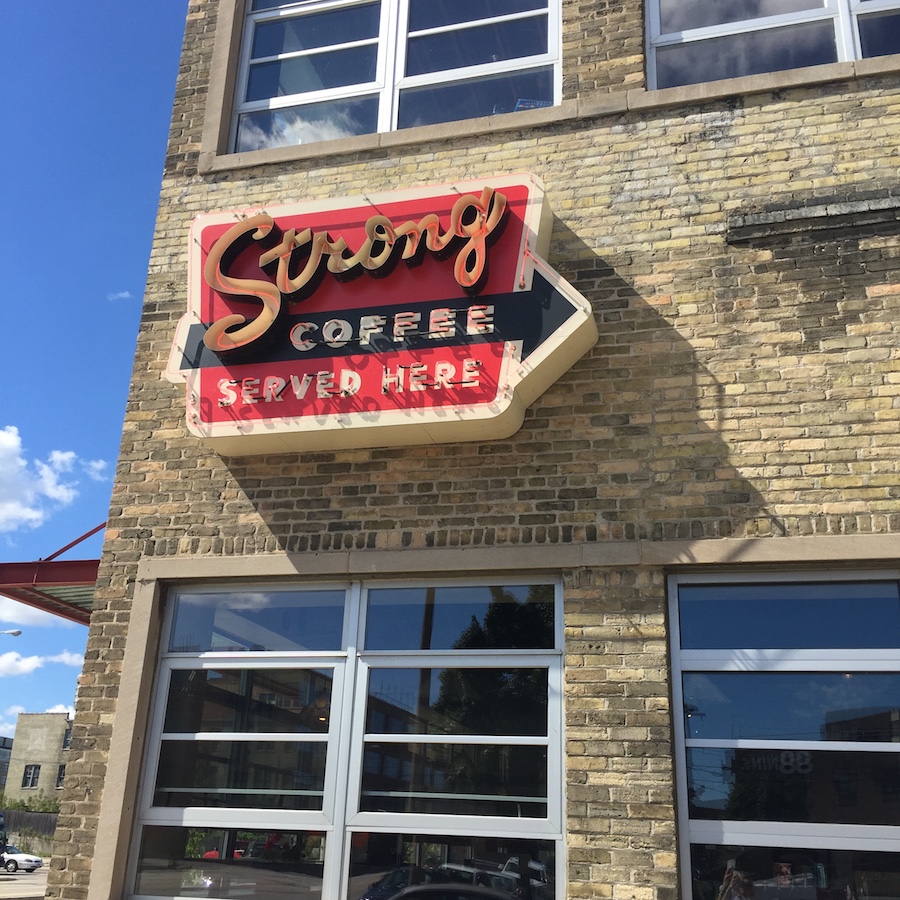 Know Before You Go: Colectivo Lakefront, the most popular Colectivo location, hosts a popular music series during the summer months. Don't be deterred by the long lines – the breathtaking lakefront views are well worth the wait.
SEE
The heart of the Midwest is the perfect location for Indian Summer Fest, the largest Native American festival in the United States. Held in September at the Summerfest Grounds, the gathering is hosted by the eleven tribes that call Wisconsin home. With dancing, a Pow Wow competition, storytellers, cooking demos and tribal village re-creations, Indian Summer Fest is a great way to close out summer while relaxing by the lakefront.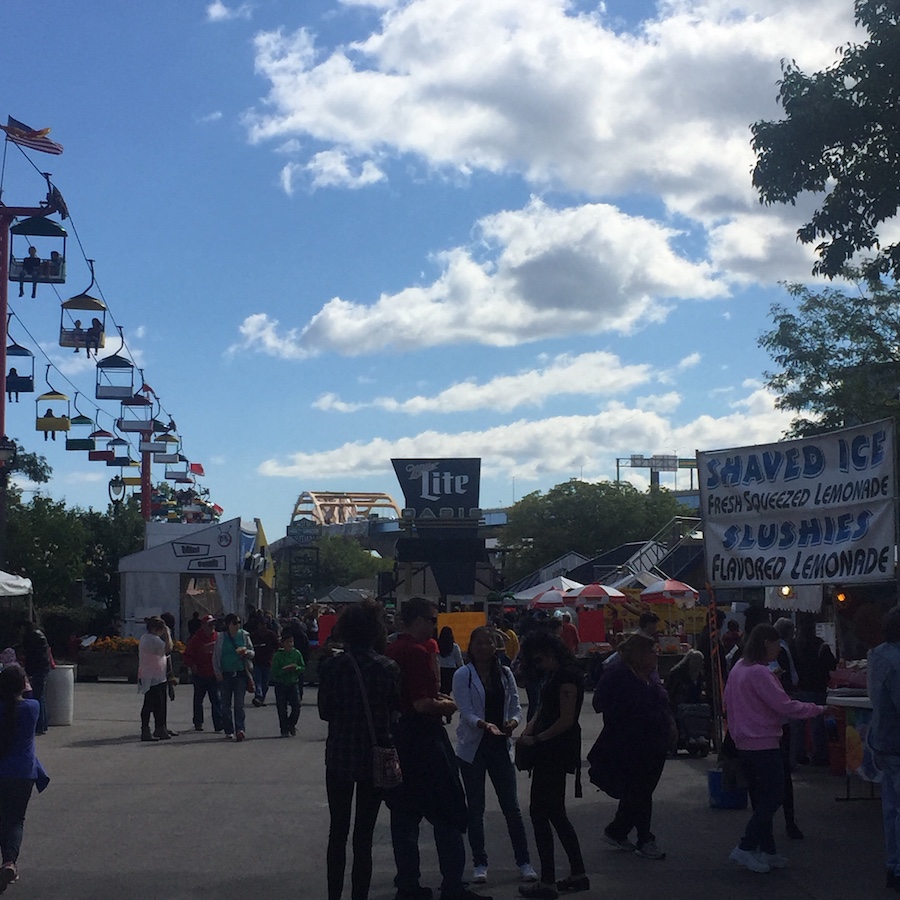 We sampled the fry bread, which is exactly what you think it is; flat dough fried or deep-fried in oil, shortening or lard. Albeit delicious, fry bread is a somber link to the past for many Native Americans. According to tradition, this Midwestern staple was created by the Navajo in the 1800s using ingredients given to them by the U.S. government after being displaced from their land out West. We tried the Indian taco and dessert variations.
Know Before You Go: A fun fall activity, Indian Summer Fest brings history to life. Make sure to bring cash – many of the shops and vendors don't accept credit cards.
An oasis of meticulously manicured gardens and postmodern architecture, the Milwaukee Art Museum is every photographer's dream, offering stunning views of Lake Michigan. Built in 1888, the museum's impressive collection contains works from Picasso, Monet, Warhol and Wisconsin native Georgia O'Keefe, just to name a few.
Don't have time to check out the exhibits? Explore the museum grounds and walk around the main pavilion. Take a walk around the Burke Brise Soleil, a wing-like movable structure, or Windohover Hall, a grand reception with 90 foot ceilings, awash with sunlight on a clear day. The high ceilings in the Hall combined with the wings create an illusion that you are on a ship.
Know Before You Go:: You don't need to pay to see beauty at this museum. If you only have a couple of hours to spare, there's plenty to do and see on the museum grounds (without having to pay the entrance fee).