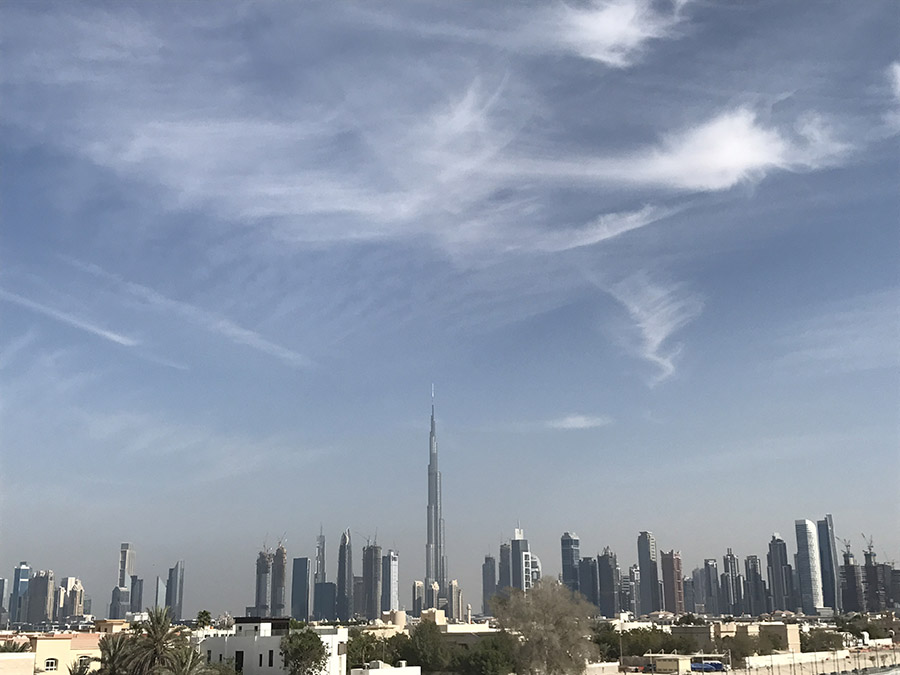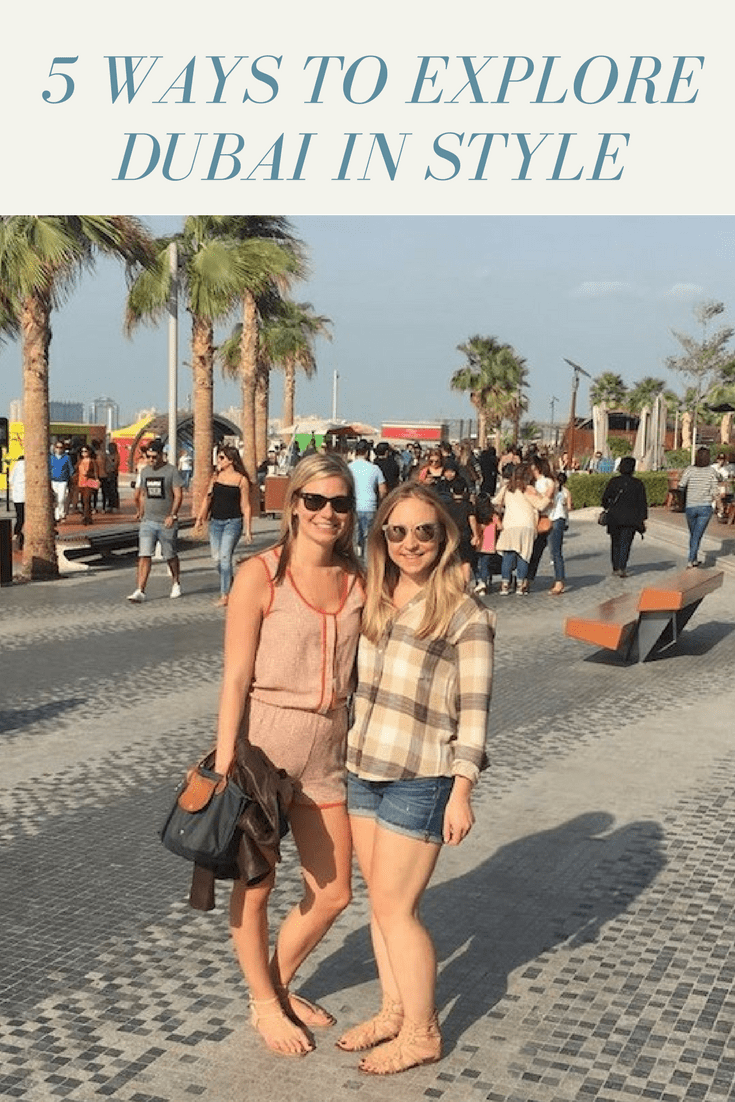 Glamour and opulence in the midst of an Arabian desert – Dubai is an enigmatic and energizing city that I will never forget. The most populous city in the United Arab Emirates, Dubai has some pretty impressive stats – the tallest building and hotel in the world are located here.
Usually before I visit a new destination I do a fair share of research. I booked a flight in December 2016 for a trip in January and trusted my girlfriend who lives there to do the rest (and she crushed it). After spending a long holiday weekend (it was a quick trip), eating, drinking and exploring, these five activities would make the perfect itinerary for a stylish getaway in Dubai.
Take a Stroll Along the Dubai Marina Walk
Instead of flying Emirates, I opted for American Airlines for the better deal. In retrospect, I wish I had flown Emirates direct because long flights + layovers are never a good idea. After seven hours to London and seven hours from London to Dubai, I was pretty beat up. As tired as I was the next morning from jetlag, I woke up to these stunning views of the Dubai Marina from my friend's apartment. My friend Stacy took this amazing photo!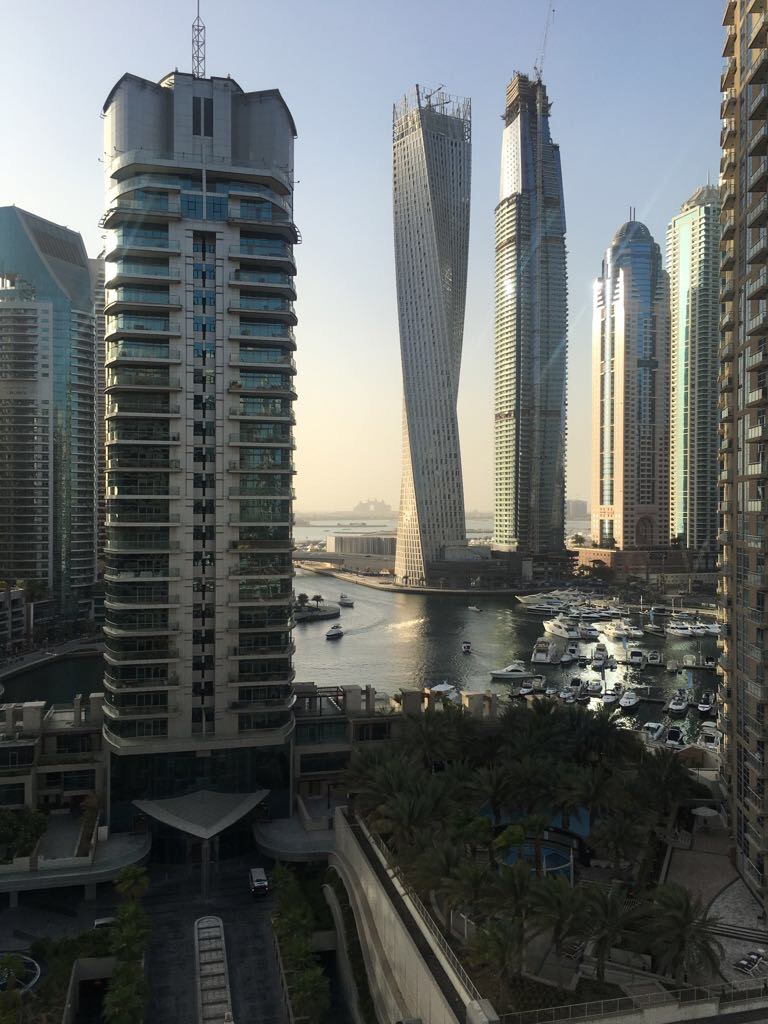 Built on the Persian Gulf, the Marina district is jam-packed with restaurants, shops, cafes, and residential buildings. In an area called "New Dubai", the Marina is the home of Dubai's newest buildings and fascinating architecture.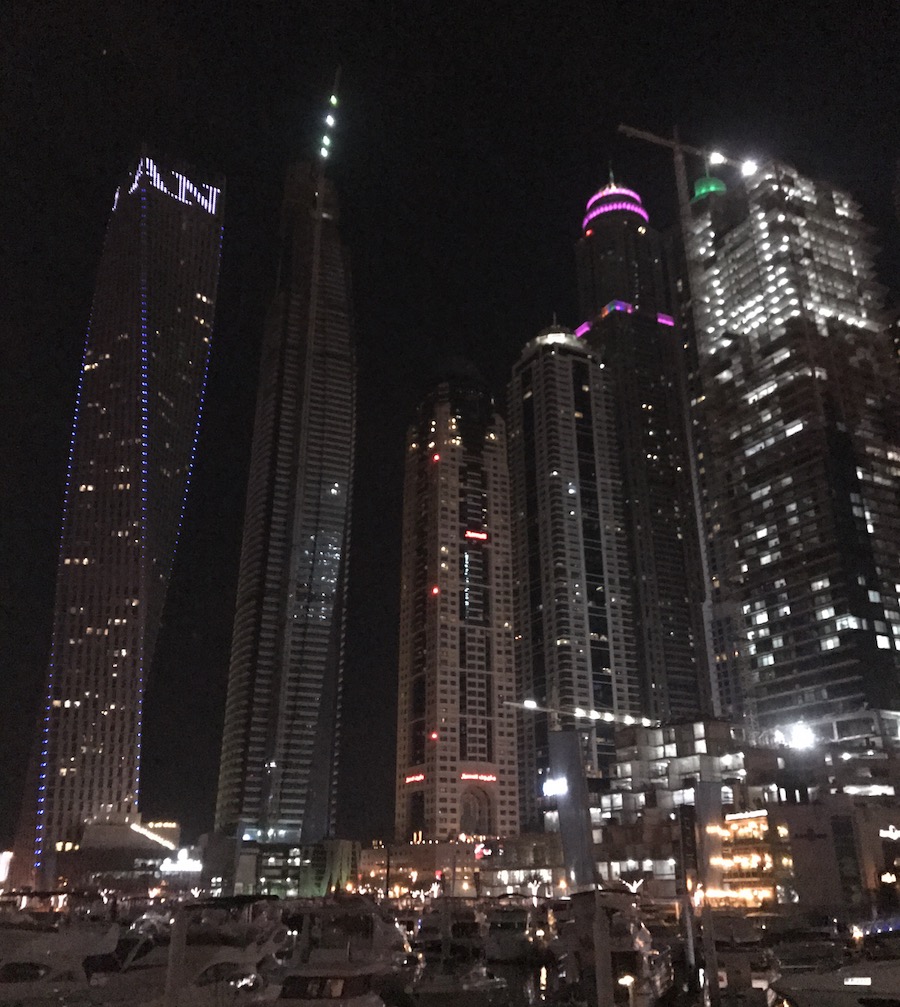 Tip: Stop in Reem Al Bawadi (there are five locations throughout the UAE) for your fix of Middle Eastern cuisine. This place has seriously amazing views of the marina and was a great place to recap the trip on my last night in Dubai.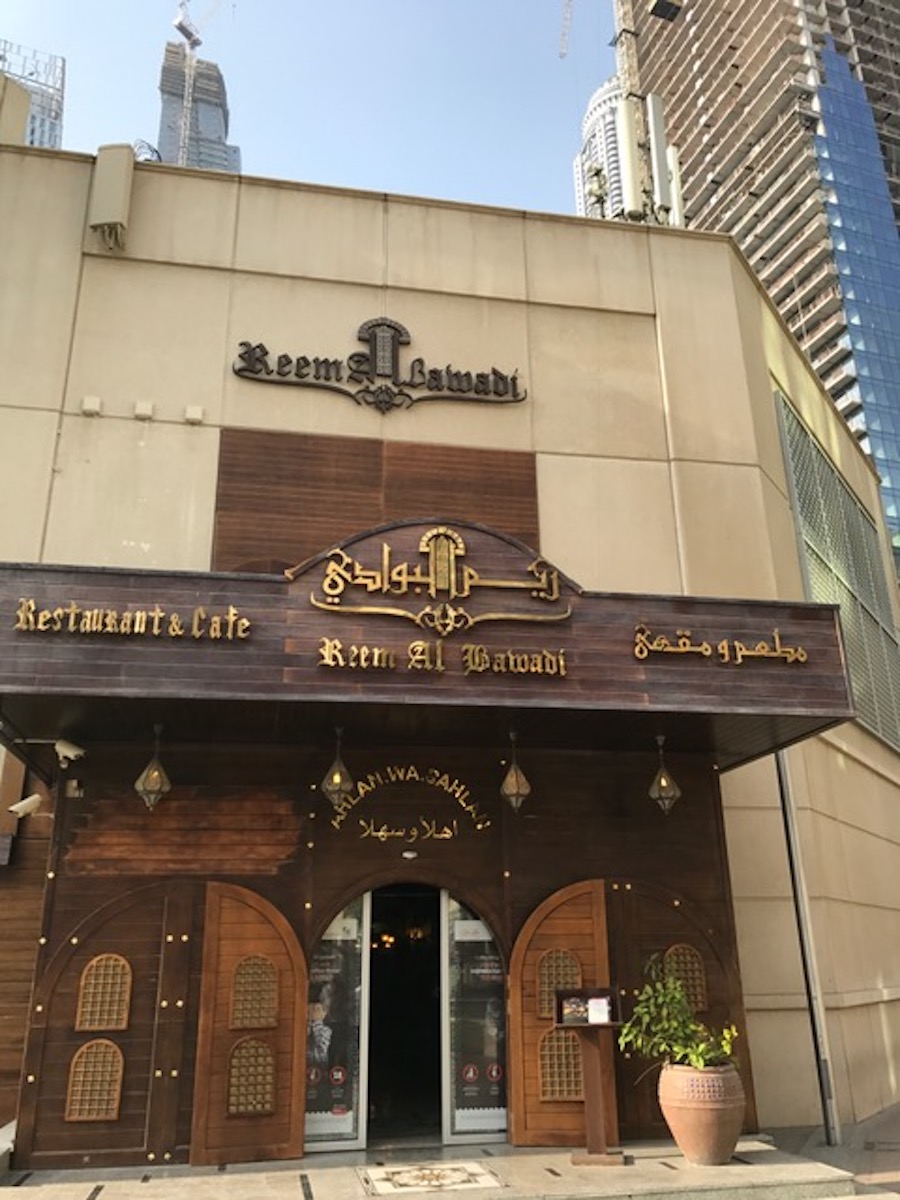 Eat and Drink at the One and Only Resorts
Our first stop was the swanky Jetty Lounge, a bar/restaurant located in the One and Only Royal Mirage on a private section of Jumeirah Beach. We went at night so it was a bit hard to see, but during the day there is a perfect view of Palm Jumeirah, a man-made island in the shape of a palm.
One of only nine properties in the world, the five-star hotel is an Arabian palace that oozes opulence through 65 acres of lush gardens, intricate mosaics and sparkling pools. With trendy all white décor and amazing seaside views, Jetty Lounge is a great place to sip on cocktails with girlfriends before a nice dinner. The view of "New Dubai" from Jumeirah Beach is breathtaking.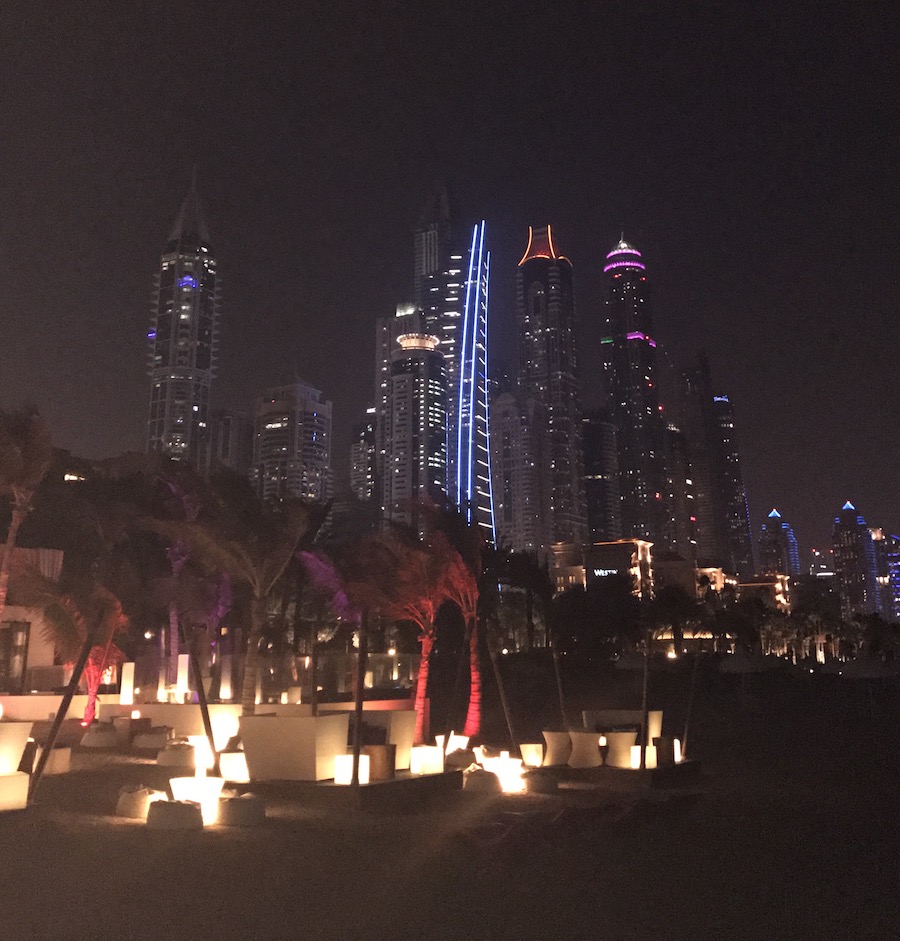 Tip: Take a ferry from Jetty Lounge to the 101 Dining Lounge at the One and Only the Palm (yes, there are TWO One and Only resorts in Dubai) at the very tip of Palm Island. The boats run every hour and offer spectacular views of the New Dubai skyline.  After dinner, head to the DIFC area for dancing.
Check out a local music fest
With the wide variety of activities Dubai has to offer, it's no surprise that the music scene is just as eclectic. I was lucky enough to attend the Cairo Sound Music Festival, an outdoor concert featuring well-known Egyptian musicians in the rap, rock, and hip-hop scene. Hosted in Dubai Media City, the event infused music from Cairo with Arabic melodies. Even though no English was spoken, you could feel the emotion in the music as it was a touching tribute to the daily struggles of Egyptians and others throughout the Middle East. My favorite band was the Sharmoofers (they were a mix of rap/house/reggae and wore capes and bounced around stage).
Tip: Be mindful that alcohol is not allowed in music venues. Get to the concert venue a bit early to grab a cocktail in one of the surrounding hotels in Dubai Media City (we opted for the Radisson).
Shop 'til you drop at the Gold Souk
Most of the souks (aka bazaars) are located in an area of Dubai called Deira. You'll find hagglers selling a variety of goods and streets overflowing with shops as you walk through this very traditional part of Dubai, which is the home to Dubai Creek.
To the west of the creek you'll find the gold souk, a huge outdoor bazaar with over 300 retailers selling you guessed it – gold. With more than 10 tons of gold at the souk at any given time, there's definitely something for everyone (at pretty high prices).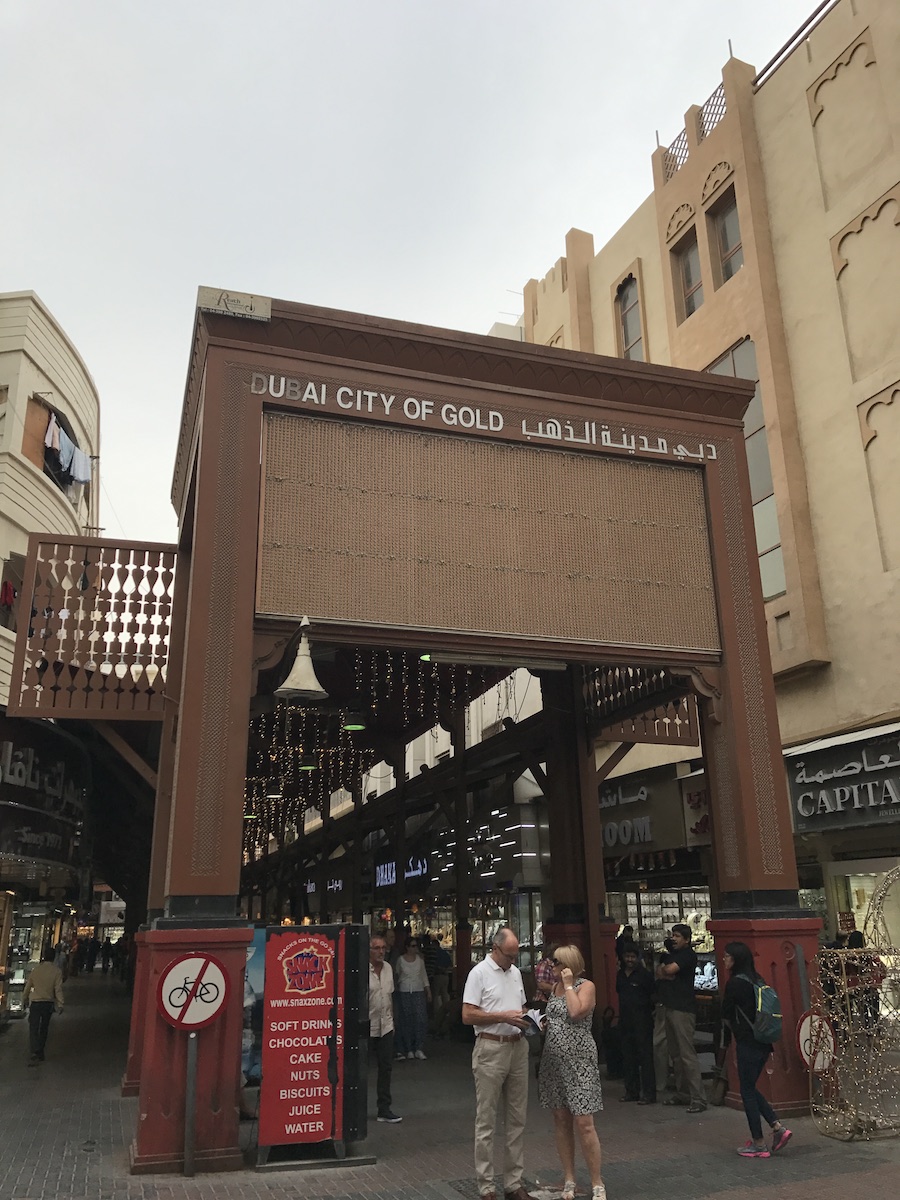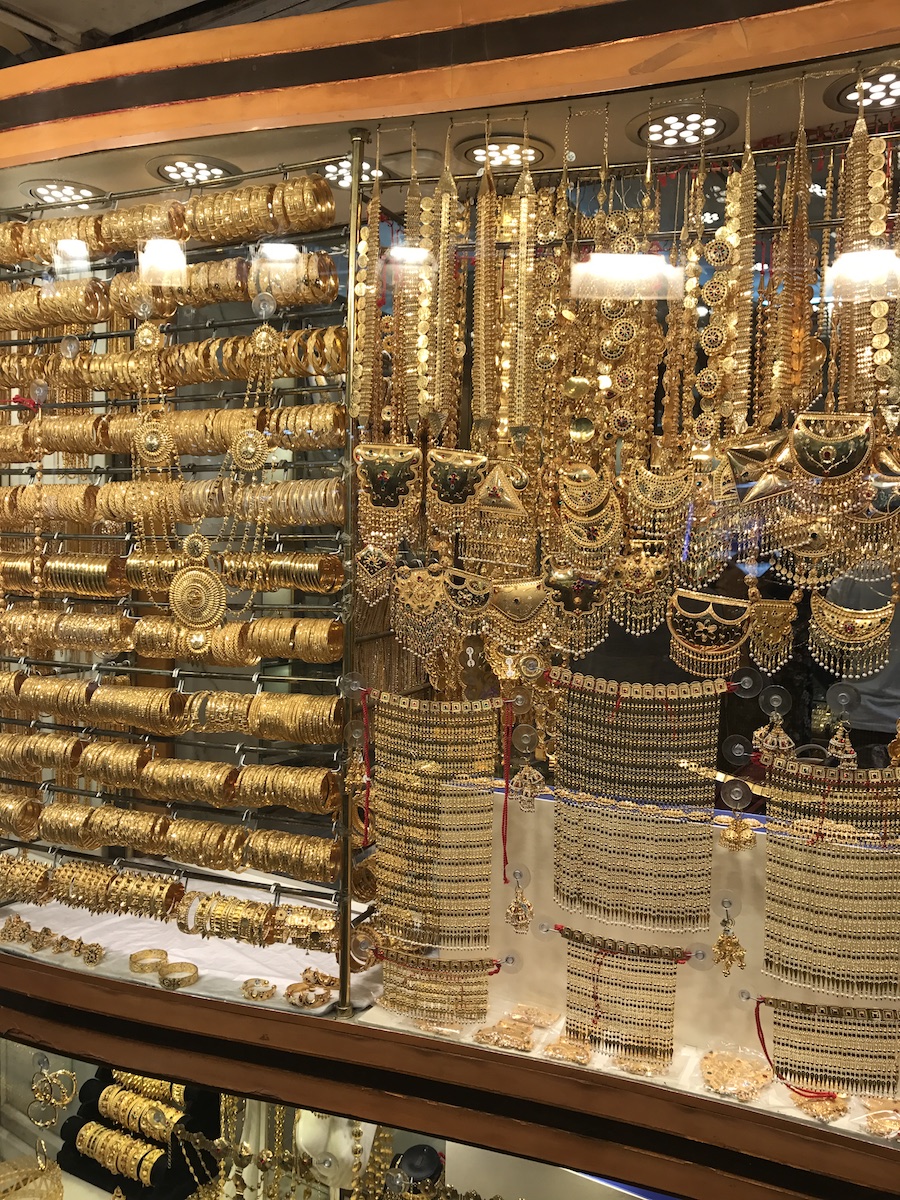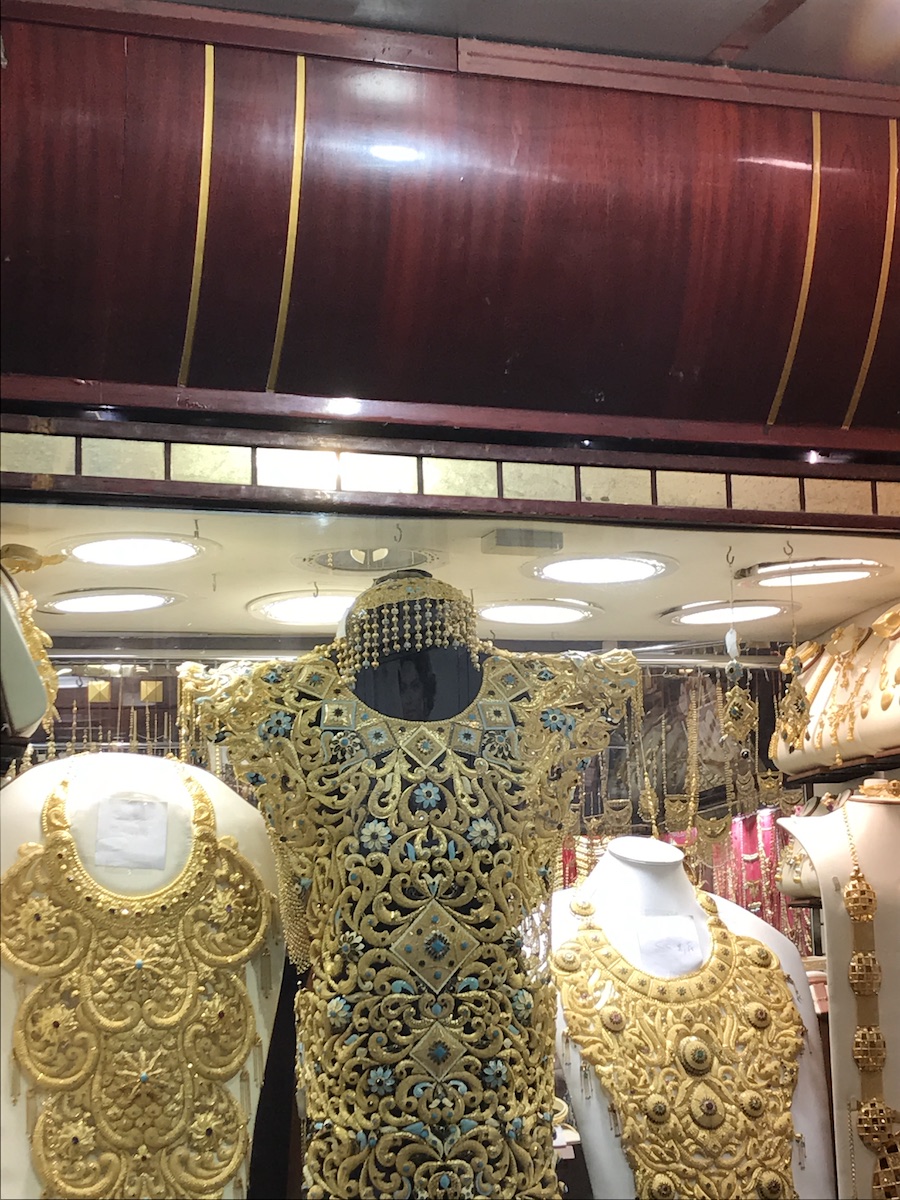 Tip: Getting to Deira via Uber or cab is your best bet because parking and traffic is insane. Also – never pay full price for anything at the Gold Souk. Similar to other street markets, the vendors are always willing to haggle.
Brunch and lounge at Jumeirah Beach and Madinat Jumeirah
You may need a mimosa or two to recover from a girls night out in DIFC or the Al Habtoor district.  We headed out to Jumeirah Beach for a delicious all-you-can-eat buffet brunch. Located in the Dubai Marina, the Beach is an outdoor shopping mall on the Persian Gulf. Soaking up the sun and telling stories from the night before was a great way to unwind before another day of exploring the city.
Jumeirah Beach also offers stunning views of Burj Al Arab, the third tallest hotel in the world. Its design is supposed to imitate the sail of a ship.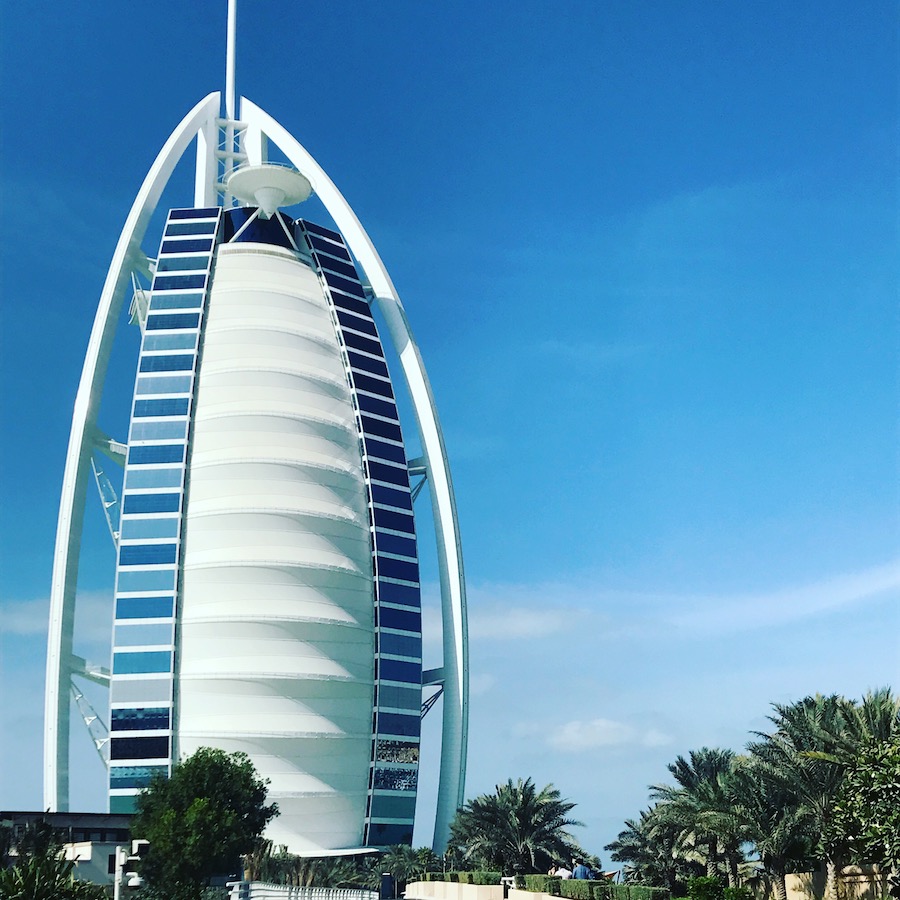 Tip: If you are near Jumeirah Beach in the evening, have dinner at the Madinat Jumeirah Resort. The resort contains an indoor souk and amazing views of the Burj Al Arab. We ate at K Lounge (which also has karaoke as an added bonus).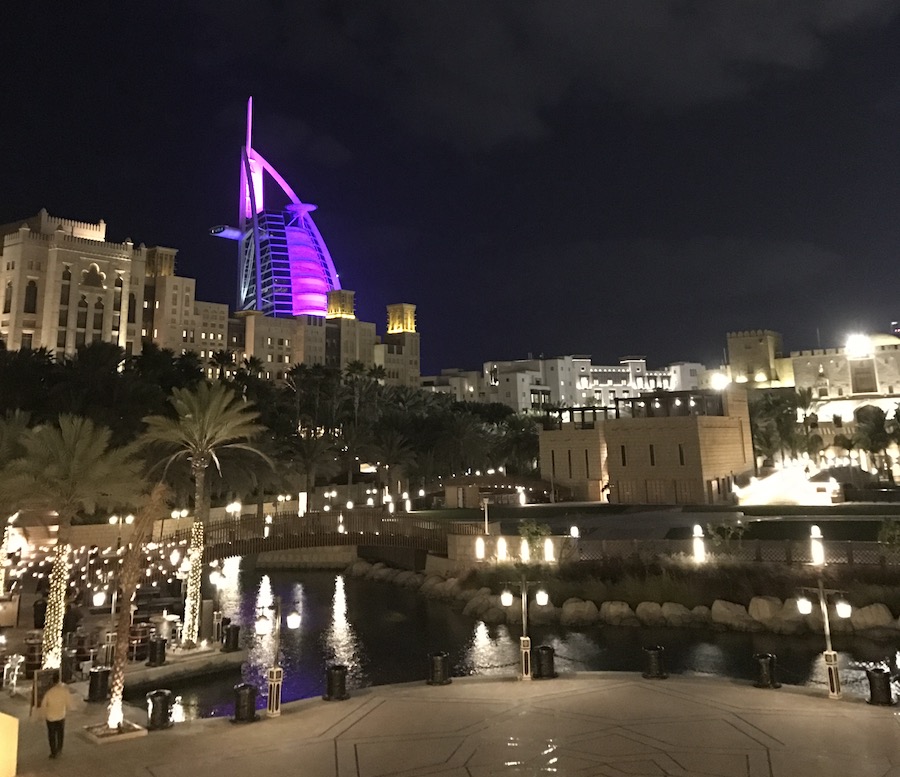 If you take away anything from this blog post, hopefully it's that Dubai has more to offer than massive skyscrapers and expensive hotels. With so many neighborhoods that are each eclectic in their own way, one can only hope to catch a glimpse of what life is really like in this Arabian desert city. Have you been to Dubai? Feel free to share recommendations on things to do/see in the comments!