Hola! You may be wondering where I have been for the past year. No, I didn't turn into an Eskimo in Chiberia or give up on this blog entirely. Instead, I was wrapping my head around media queries, CSS transitions and even a bit of jQuery.
In November 2014, I signed up for a web design course through General Assembly. The three-month, intensive course taught the basics of front-end development and design, including HTML and CSS. From experimenting with various source control programs to learning elementary concepts regarding navigation and page layout, the class definitely tested my patience and made me think about the design process in a totally different way.
What motivated me to start this journey into coding? As a communications professional in the IT industry, I often feel frustrated that I don't have the skills to take a project full circle. Translating technical concepts into user-friendly marketing materials is what I do on a daily basis, but taking my work to the next level creativity-wise is something I've always struggled with. I wanted to push my limits with my personal endeavors, enhance my freelance portfolio, and design a blog myself from scratch.
In the first few weeks of the course, I began learning about key design elements such as focal point, size and balance and used these concepts to build wireframes for my very first static HTML site (check out my design for a restaurant offering a little southern comfort in Chicago below). Although it looks relatively simple (and it is), I was slamming my head against the wall learning about floats, clears, and divs. It was clear from the beginning that this wasn't going to be easy.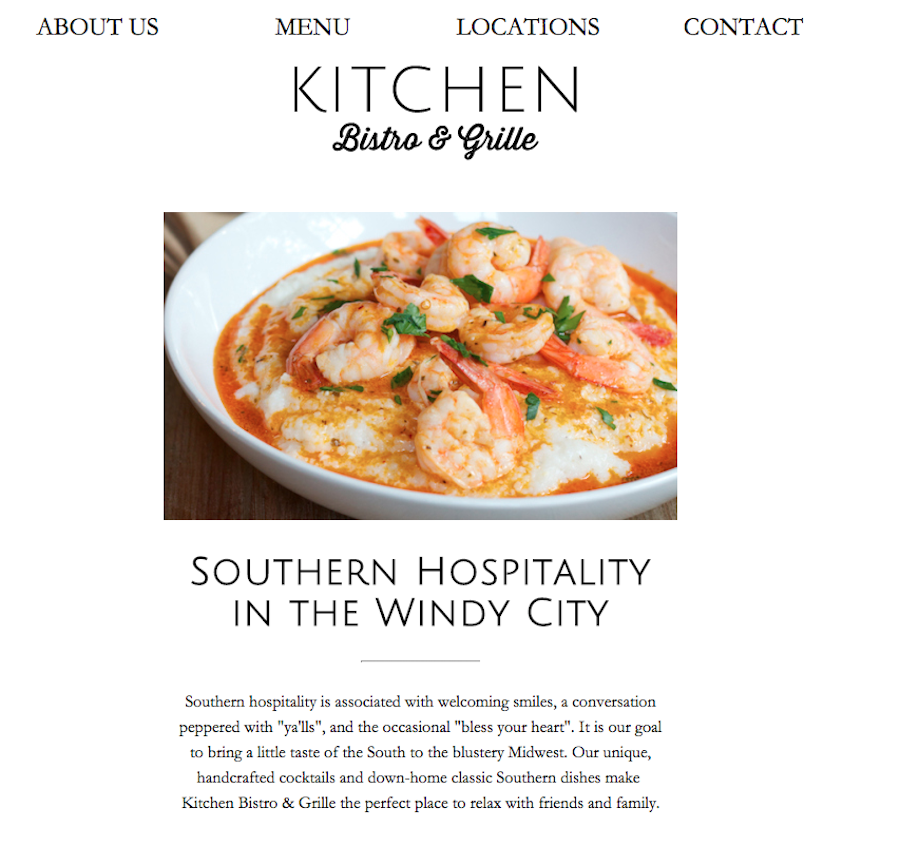 After countless hours spent wrapping my head around basic HTML concepts like classes and IDs, we moved on to font pairings and color matching. I was excited to delve into my own blog for the next project. I created a very rudimentary logo in Illustrator and experimented with different colors and fonts in developing a style guide. I cringe when thinking about my first attempt at a logo (it was very Sex and the City).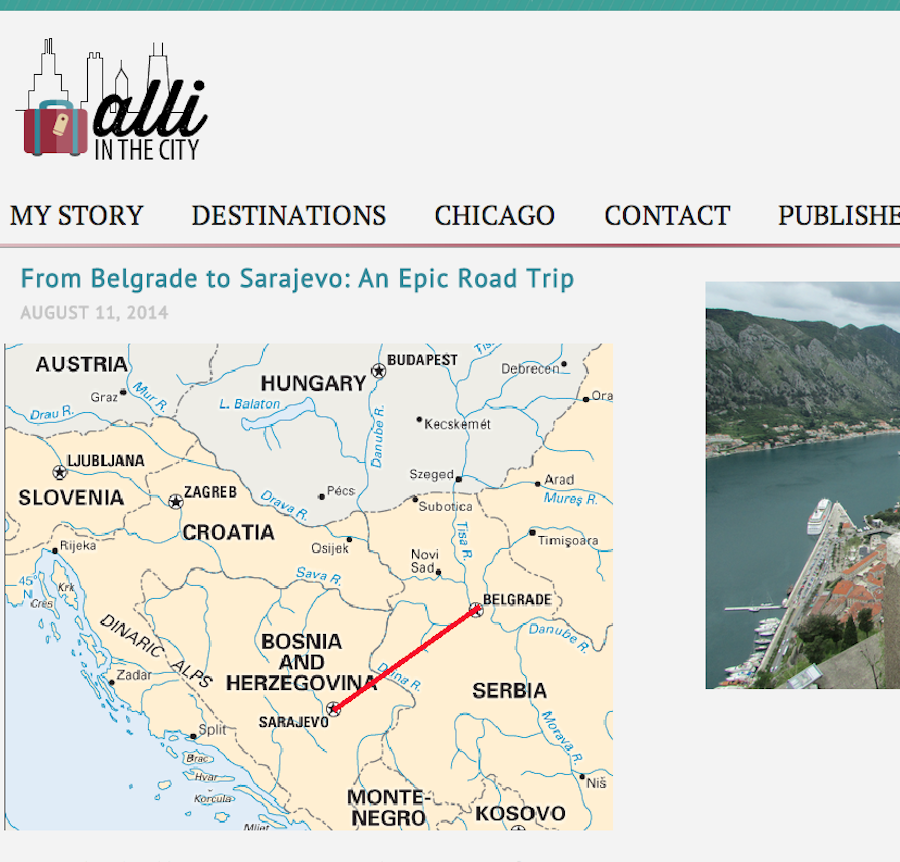 After more research on font pairings and logo design, I finally settled on a minimalistic look that more accurately portrayed the "alli in the city 2.0" vibe I was going for. Once the skeleton of the site was complete, I thought what came next would be peaches and gravy. Taking a static HTML site and building it in WordPress turned out to be fairly complicated and led to a lot of frustration. Let's just say PHP is not my strong suit.
Ultimately, I did have some help getting the site up and running in WordPress, but I'm proud to say that the design and code was something I did on my own. If you are thinking about learning front-end development and design, I highly recommend General Assembly. With the help of a fabulous mentor guiding me every step of the way, I went from knowing very basic HTML to coding a fully functional, responsive website.
This post was a long-winded way of saying that I'm excited for you all to see the blog's new design and I'm proud to (::drumroll::) unveil alli in the city 2.0. So there you have it. It feels good to update you all on my progress! I couldn't end this post without asking for feedback, so please, please let me know what you think about the new look!