In the spirit of providing kick arse travel advice to my readers, I'm announcing a monthly travel series titled Wanna Get Away. I'll feature a hot destination bubbling under the radar. I'll tell you when to go, how to get there, and of course, the best off-the-beaten-path locales. This month I'm giving you the low down on Reykjavik, Iceland.
the skinny
Is Bjork (and her infamous swan dress) the first image that comes to mind when thinking of this island country near the Arctic Circle? Iceland may seem far off and exotic but is in fact only a five-hour flight from the East Coast of the U.S. Whether you are a first time traveler playing it safe or a veteran wayfarer, Iceland offers something for every travel personality. Glaciers, geysers and geothermal pools, the country is chock-full of awe-inspiring natural wonders. Reykjavik, Iceland's bustling capital city and the northernmost capital of the world,  is definitely on the top of my European to-do list.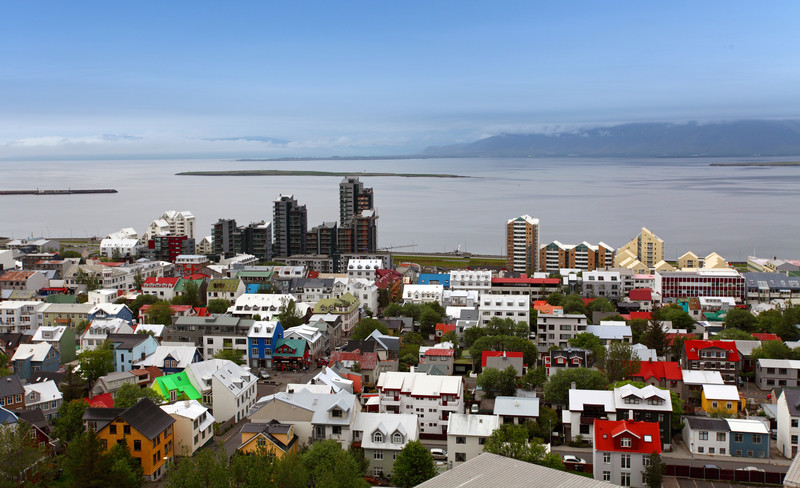 now departing
Although many people flock to Iceland during the summer for the mild weather and the variety of tours and expeditions offered during the peak season, native Icelanders say the best time to visit is during the winter months. With an average temperature of 32 degrees Fahrenheit, Iceland is surprisingly warmer than many cities in the U.S. (ahem, Chiberia) during winter and is known for its festive holiday celebrations.  IcelandAir offers non-stop service from New York and even gives you the option to stopover for free when flying to or from another destination in Europe.
you gotta see this
The hesitation by many to traipse through crowded touristy areas is understandable. However, fortunate for the tourism industry, Iceland is one of the world's most accessible viewing spots for the Northern Lights, a natural display of lights that creates a surreal green glow across the skies. Quick tip though – be patient. To actually see the lights you'll most likely have to venture outside of the capital city for ideal viewing conditions, and you may have to watch intently for several nights just to catch a glimpse. Judging from the spectacular views, it all seems worth it.
Where else but in Iceland can you find a spa located in a lava field? I'm talking about the Blue Lagoon, a man-made lagoon containing pools of water heated by underground lava. Located about 20 minutes from the airport, what better way to end a vacation then by soaking in a steam room cave said to have healing properties? Before you go, do your research. With standard packages starting at $50, you'll definitely fork over some dough to experience this can't miss tourist attraction.
off the beaten path
Travel a little further from Reykjavik and take a stroll on the Black Sand Beach, one of the most beautiful beaches in the world, located underneath a glacier-covered volcano. For a day-long excursion, take a hike through Fjord Hvalfjordour (whale fjord), named after the large number of whales seen here by the original settlers. Located just north of Reykjavik, it's the perfect spot for adventurers to hike through the weaving landscape, explore the forest and venture to Iceland's highest waterfall.
around the web
Tour Iceland through the eyes of a local! Check out these pretty awesome travel blogs:
http://icelandeyes.blogspot.com/